Stocks extended the losing streak for the seventh straight session on Monday with turnover hitting nearly nine-month low as investors reluctant to put fresh fund on stocks.
Market insiders said stocks fell as growing political tensions led the investors to sell-off their stocks ahead of the national election.
The news of major scams in banks, soaring non-performing loans, provisioning shortfall of banks coupled with falling foreign portfolio investment eroded the investor confidence, said a leading broker.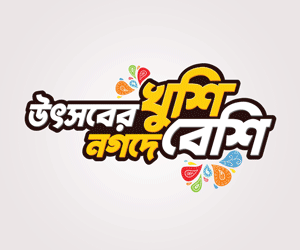 The market opened on negative note and the downward note continued till end of the session with no sign of reversal.
At the end of the session, DSEX, the prime index of the Dhaka Stock Exchange (DSE), went down by 33 points or 0.62 per cent to settle at nearly one and a half month low at 5,218.
Two other indices—the DS30 index and the DSE Shariah Index (DSES)–also ended lower.
The DS30 index, comprising blue chips, fell 1.62 points to finish at 1,842 and the DSE Shariah Index lost 5.28 points to close at 1,201.
Turnover, another important indicator of the market, slumped to nearly nine months low since March 28 to Tk 3.14 billion, which was Tk 37 per cent lower than the previous day's Tk 4.99 billion.
A total number of 91,380 trades were executed in the day's trading session with trading volume of 86 million securities.
The market capitalisation of the DSE also fell to Tk 3,780 billion on the day which was Tk 3,798 billion in the previous day.
The losers took a strong lead over the gainers as out of 339 issues traded, 231 declined, 61 advanced, and 47 issues remained unchanged on the DSE trading floor.
Square Pharmaceuticals topped the DSE turnover chart with 407,809 shares worth Tk 102 million changing hands.
The other turnover leaders were JMI Syringes, United Power, Brac Bank and Anlimayarn Dyeing.
Sunlife Insurance was the day's best performer, posting a gain of 9.96 per cent while Jute Spinners was the worst loser, losing 9.88 per cent.
The port city bourse CSE also closed lower with its CSE All Share Price Index – CASPI –losing 97 points to settle at 16,028 and the Selective Categories Index - CSCX –shedding 56 points to finish at 9,697.
The losers beat gainers as 171 issues closed lower, 42 ended higher and 24 remained unchanged on the CSE.
The port city bourse traded 4.30 million shares and mutual fund units worth more than Tk 111 million in turnover.