Stocks witnessed yet another bearish session on Monday, extending the losing streak for the two consecutive sessions, as risk-averse investors continued their selling spree.
Market operators said the ongoing pessimism coupled with upcoming monetary policy issue kept investors mostly inactive, taking the key index below 6,100-mark once again.
Following the previous day's sharp decline, the market was in a positive note for a brief period. But rest of the session fell steeply, finally ended more than 60 points lower.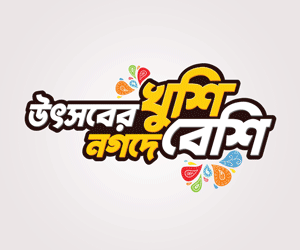 DSEX, the core index of the DSE, went down by 60.04 points or 0.98 per cent to settle at more than two months low at 6,059. It was the lowest level of DSEX since October 31, 2017.
The two other indices also ended lower. The DS30 index, comprising blue chips fell 17.63 points or 0.78 per cent to finish at 2,225. The DSE Shariah Index (DSES) also lost 7.93 points or 0.57 per cent to 1,376.
Turnover on DSE stood at Tk 4.06 billion, which was 24 per cent lower than the previous day's seven-and-a-half months' lowest turnover of Tk 3.28 billion.
"Prior to the monetary policy announcement for second half of FY 2018, many investors remained cautious and preferred to be on the sidelines to watch next direction of the market," said an analyst at a leading brokerage firm.
The losers took a strong lead over the gainers as out of 336 issues traded, 256 closed lower, 40 closed higher and 40 remained unchanged on the DSE trading floor.
Grameenphone topped the DSE turnover chart with shares worth Tk 395 million changing hands, followed by Square Pharmaceuticals, IFAD Autos, Mercantile Bank and National Tubes.
The port city bourse—Chittagong Stock Exchange (CSE)—also closed lower with its CSE All Share Price Index – CAPSI-losing 168 points to close at 18,723.
The Selective Categories Index—CSCX–also fell 101 points to close at 11,308 points.
Losers beat gainers as 165 issues closed lower, 34 closed higher and 33 remained unchanged on the CSE.
The port city bourse traded 6.54 million shares and mutual fund units worth more than Tk 177 million in turnover.