Envoy Textiles, a fashion denim manufacturer and exporter, witnessed a steady growth in revenue earnings during the last five years.
The company, however, showed mixed performance in making profit and paying dividend during the period.
Talking to the FE, the officials concerned said that the company's growth in terms of net profit sometimes could not keep pace with the revenue earnings due to different reasons, including lower rate of products as compared to the increased cost of raw materials.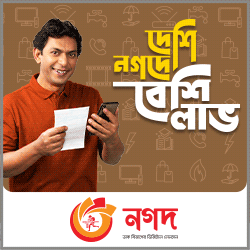 They, however, expressed the 'confidence' in improving their business status through bringing more quality products and top class buyers.
In last five years, the company reported highest amount of revenue earnings in the fiscal year (FY) 2016-17 when it was 28 per cent higher than the revenue of the previous FY.
But the net profit declined 9.13 per cent in 2016-17 compared to the previous FY (2015-16) due to increased production cost.
In 2015-16, the company's production cost was more than Tk 3.84 billion and the amount stood at around Tk 5.40 billion in 2016-17.
"The number of orders and the rate of products vary in different seasons. That's why the profit also varies time to time," said Abdus Salam Murshedy, Managing Director of Envoy Textiles.
He expected that the company's profit would increase in the near future as their own spinning mill already started operation.
"The spinning mill will help ensure quality of products, timely delivery of products and lower rates for yarns," he added.
The company's production was 22.84 million yards of fabrics in 2012-13, 26.49 million yards in 2013-14, 33.15 million yards in 2014-15, 29.62 million yards (for nine months) in 2015-16 and 37.77 million in 2016-17.
The company disbursed 5.0 per cent stock and 7.0 per cent cash dividend for 2016-17, 3.0 per cent stock and 12 per cent cash dividend for 2015-16, 5.0 per cent stock and 17 per cent cash dividend for 2014-15, 3.0 per cent stock and 12 per cent cash dividend for 2013-14 and 3.0 per cent stock and 17 per cent cash dividend for 2012-13, according to the company's financial statement.
The company's EPS marginally declined to Tk 0.48 for January-March quarter of 2018 compared to Tk 0.50 for the same quarter of the previous year.
However, the EPS rose marginally to Tk 1.44 for July 2017-March 2018 period compared to Tk 1.34 for the same period of the previous fiscal year.
The company, however, has reported increased net operating cash flow per share (NOCFPS) for the quarter compared to same quarter of the previous year.
The net asset value (NAV) per share was Tk 37.44 as on March 31, 2018 and Tk. 38.51 as on June 30, 2017.
The share price of Envoy Textile observed volatility in last two years.
According to information of Dhaka Stock Exchange (DSE), the company's share price ranged between Tk 29 and Tk 41.60 each in last 52 weeks. The share price closed at Tk 30 each on Thursday.
Envoy Textile, presently an 'A' category company, was listed with the stock exchanges in 2012.
The company's sponsor-directors hold 45.59 per cent shares while institutions hold 38.82 per cent, foreign investors 2.57 per cent and general public 13.02 per cent as on March 31, 2018.