The public subscription of Esquire Knit Composite will open on January 06, as the company is set to raise a capital of over Tk 562 million through IPO.
The initial public offering (IPO) subscription period for the Esquire Knit Composite, a business unit of the Esquire Group, will continue up to January 20, 2019.
The company will issue some 34.89 million ordinary shares under the book-building method to raise a total capital worth Tk 1.50 billion.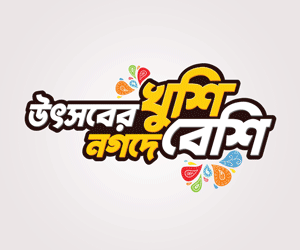 Of the total shares, 60 per cent or 20.83 million shares (worth Tk 937 million) are reserved for eligible investors at cut-off price.
The cut-off price of Esquire Knit share was fixed at Tk 45 each on July 14 by the institutional investors through bidding under a book-building method.
The remaining 40 per cent or 14.06 million shares will be available for the IPO participants, including affected small investors and non-resident Bangladeshis.
The general investors will get IPO shares at 10 per cent discount on cut-off price, meaning they will get each share of the company at Tk 40.
The proceeds will be used to buy machinery, construct buildings and to meet the IPO expenses.
The securities regulator -- Bangladesh Securities and Exchange Commission (BSEC) -- allowed the Esquire Knit to conduct bidding for its shares to set the cut-off price of its shares on January 23.
The bidding by was held on July 9-12.
A total of 508 registered eligible institutional investors took part in the bidding at different price levels between Tk 15 and Tk 53.
Finally, the company's cut-off price was fixed at Tk 45 each as per the book-building rules.
The export-oriented knit garments factory held a road show in April 2017.
Prime Finance Capital Management is the issue manager of the Esquire Knit IPO.
Currently, the company's paid-up capital is Tk 1.0 billion and authorised capital is Tk 2.0 billion.
Esquire Knit's revenue stood at Tk 4.45 billion for the year that ended on June 30, 2017. Its net profit was Tk 312 million.
The company's weighted earnings per share (EPS) was Tk 2.52 and net asset value (NAV) per share (with revaluation reserve) Tk 45.83 at the end of June 30, 2017.
Located at Sonargaon in Narayanganj, Esquire Knit has been emerging as a conglomerate with knitting, fabric dyeing and finishing facilities under one roof since its commercial launch in 2001.
At present, 53 textiles and garment companies are listed on the Dhaka Stock Exchange (DSE), accounting for about 4.0 per cent of total market capitalisation.