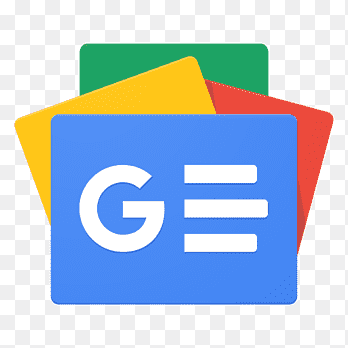 For all latest news, follow The Financial Express Google News channel.
Asian shares are mostly higher after President Joe Biden and House Speaker Kevin McCarthy reached a final agreement on a deal to raise the U.S. national debt ceiling.
Tokyo, Sydney and Shanghai advanced while Hong Kong fell. Markets in Seoul were closed for a holiday.
The agreement on the US debt eased what had been a potentially huge threat to markets worldwide. Biden and McCarthy worked over the weekend to ensure enough support in Congress to pass the measure before a June 5 deadline and avert a disruptive federal default.
"Markets are so far reacting cautiously. Buoyed, but cautious," Clifford Bennett, chief economist at ACY Securities, said in a commentary.
"This agreement merely rolls the issue to potentially more politically friendly times post the Presidential election in two years. Nothing is certain in this regard, and it is possible resolution will be even more difficult then, than it has been on this occasion," Bennett said.
Tokyo's Nikkei 225 index jumped about 2.0% in early trading but was trading up 1.3% at 31,325. by midday. The S&P/ASX 200 in Sydney jumped 1% to 7,228.60. The Shanghai Composite index edged 0.2% higher to 3,218.26.
In Hong Kong, the Hang Seng slipped 0.3% to 18,696.34.
US markets will be closed for a holiday on Monday. Investors have another busy week of US economic updates ahead, including data on consumer confidence and employment.
On Friday, technology stocks powered solid gains for Wall Street after chipmaker Marvell Technology surged a record-setting 32.4% after the chipmaker said it expects AI revenue in fiscal 2024 to at least double from the prior year. That follows Thursday's report from fellow chipmaker Nvidia, which gave a big forecast for upcoming sales related to AI.
The upbeat finish to the week for major US indexes comes amid lingering anxiety over persistently high inflation and broadly weak corporate earnings.
The S&P 500 rose 1.3% to close at 4,205.45. The Dow Jones Industrial Average gained 1% to 33,093.34. The tech-heavy Nasdaq notched the biggest gains, surging 2.2% to 12,975.69. The index rose 2.5% for the week as artificial intelligence became a big focus for investors.
The revolutionary AI field has become a hot issue. Critics warn that it is a potential bubble, but supporters supporters say it could be the latest revolution to reshape the global economy. The nation's financial watchdog, the Consumer Finance Protection Bureau, said it's working to ensure that companies follow the law when they're using AI.
Wall Street and the broader economy already had a full roster of concerns before the threat of the US defaulting on its debt became sharply highlighted on the list.
A key measure of inflation that is closely watched by the Federal Reserve ticked higher than economists expected in April.
The persistent pressure from inflation complicates the Fed's fight against high prices. The central bank has been aggressively raising interest rates since 2022, but recently signalled it will likely forgo a rate hike when it meets in mid-June. The latest government report on inflation is raising concerns about the Fed's next move.
The latest inflation data also highlighted the continued resilience of consumer spending, which has been a key bulwark, along with the strong jobs market, against a recession. The economy grew at a sluggish 1.3% annual rate from January through March and it is projected to accelerate to a 2% pace in the current April-June quarter.
The impact from inflation and worries about a recession on the horizon have been hitting corporate profits and forecasts. The latest round of company earnings is nearing a close with the profits for companies in the S&P 500 contracting about 2.0%.
Beauty products company Ulta Beauty fell 13.4% after trimming its forecast for profit margins. Discount retailer Big Lots fell 13.3% after reporting a much bigger loss last quarter than analysts expected.
Investors rewarded several companies that reported strong financial results. Gap rose 12.4% after reporting a strong first-quarter profit.
In other trading Monday, US benchmark crude oil added 81 cents to $73.48 per barrel in electronic trading on the New York Mercantile Exchange. It picked up 84 cents to $72.67 per barrel on Friday.
The dollar slipped to 140.44 Japanese yen from 140.59 yen. The euro rose to $1.0734 from $1.0724.