Gloomy data makes investors more cautious on world economy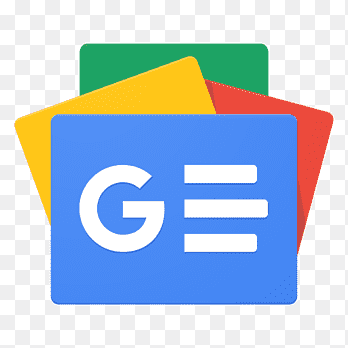 For all latest news, follow The Financial Express Google News channel.
Most global stocks dipped, while oil prices fell and Treasury yields climbed, as investors weighed declining factory activity in the euro zone and China with stabilizing US manufacturing and job openings that signaled a still-tight labor market, reports Reuters.
On Wall Street, the Dow Jones Industrial Average rose 0.2 per cent, to 35,630.55, while the S&P 500 lost 0.27 per cent, to 4,576.72 and the Nasdaq Composite dropped 0.43 per cent, to 14,283.91.
Shares of Merck & Co. dropped 1.3 per cent even though it raised its full-year profit forecast; Pfizer missed estimates for quarterly revenue, sending shares down 1.2 per cent; and Caterpillar Inc rose 8.8 per cent after reporting a better than expected rise in second-quarter profit, although it also warned on third-quarter sales and margins.
European stocks fell 0.9 per cent, stepping back from a 2 per cent increase in July, the index's second month of gains.
UK stocks also fell 0.4 per cent, though HSBC climbed 1.3 per cent after announcing a $2 billion share buyback and raising its key profitability target.
Losses accelerated across European markets after data showed manufacturing activity in the bloc contracted in July at the fastest pace since May 2020 amid slumping demand even as factories cut their prices sharply.
The data disappointed investors who are readying for an end to a series of US Federal Reserve interest rate hikes, with an increase last week widely seen as one of the last in its current tightening cycle.
Market players put Tuesday's losses down to a combination of profit taking at the start of the month, as well as nerves over the health of the global economy.
"The economy is a little bit weaker than perhaps people would like, and I think that's a concern for earnings growth heading into the second half of the year," said Michael Hewson, chief market analyst at CMC Markets.
US Treasury yields rose on Tuesday with 30-year paper touching a new year-high as investors expected an increase in government debt issuance and anticipated more signs of economic resilience, despite data showing a slowdown in activity.
The yield on 10-year Treasury notes was up 7.2 basis points at 4.029 per cent. The two-year yield, which typically moves in step with interest rate expectations, was up 2.5 basis points at 4.900 per cent. Ronald Temple, Chief Market Strategist at Lazard, said in an email that the new US jobs data "might be yet another signal that the Fed is successfully avoiding recession while reducing inflation."
Oil prices edged lower on a stronger dollar and signs of profit-taking, after a rally in July when investors bet on tighter global supplies and demand growth in the second half of 2023.
US crude fell 0.29 per cent to $81.56 per barrel and Brent was at $85.12, down 0.36 per cent on the day.
Energy giant BP fell 0.26 per cent and boosted its dividend by 10 per cent after reporting a second-quarter profit of $2.6 billion, down 70 per cent from a year earlier.
Gold prices fell around 1 per cent on Tuesday, weighed down by a stronger dollar and an uptick in bond yields, while investors looked forward to more US economic data this week that could influence the Federal Reserve's policy stance.
The US dollar index , which measures the currency against six major peers, rose 0.35 per cent.
The greenback also hit a three-week high against the yen as investors continued to seek clarity on the Bank of Japan's recent adjustment to its yield curve control and what that might mean for monetary policy.