UBS says it will complete its takeover of Credit Suisse 'as early as June 12'
It will retain more than 100 Credit Suisse bankers in Asia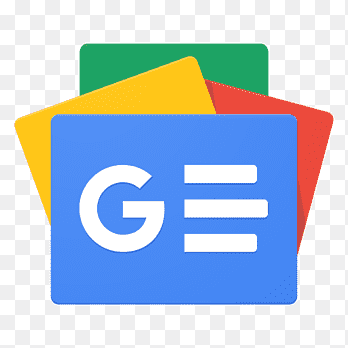 For all latest news, follow The Financial Express Google News channel.
UBS said on Monday it will complete its takeover of Credit Suisse 'as early as June 12', creating a giant Swiss bank with a balance sheet of $1.6 trillion following a government-backed rescue earlier this year, according to Reuters.
Completion is subject to the registration statement, which covers shares to be delivered, being declared effective by the US Securities and Exchange Commission, and to satisfaction, or waiver by UBS, of other remaining closing conditions, it added.
"UBS expects to complete the acquisition of Credit Suisse as early as 12 June 2023. At that time, Credit Suisse Group AG will be merged into UBS Group AG," UBS said in a statement.
Switzerland's no. 1 bank agreed on March 19 to pay 3 billion Swiss francs ($3.37 billion)and assume up to 5 billion francs in losses for its smaller Swiss rival after a collapse in customer confidence brought it to the brink of collapse, prompting the Swiss authorities to act to stave off a broader banking crisis.
Upon completion, Credit Suisse shares and American Depositary Shares (ADS) will be delisted from the SIX Swiss Exchange (SIX) and the New York Stock Exchange (NYSE), UBS added.
Under the all-share takeover, Credit Suisse shareholders will receive one UBS share for every 22.48 shares they held.
Once the deal formally closes, the combined group will oversee $5 trillion of assets, giving UBS overnight a leading position in key markets it would otherwise need years to grow in size and reach. UBS has said the combined bank will be the will "undisputed leader in Switzerland."
The mega-bank will employ 120,000 worldwide, although it has already announced it will in the future be cutting jobs to take advantage of synergies and reduce costs.
UBS had been rushing to close the transaction in record time, hoping to provide greater certainty for Credit Suisse clients and employees, and to stave off departures.
The deal was backed by 200 billion francs in liquidity support from the Swiss central bank as well as the government's commitment to swallow up to 9 billion francs in losses on top of those borne by UBS.
Its management has sought to assure shareholders and the Swiss public that the "Herculean task" of absorbing its rival will pay off and will not become a burden for the taxpayer. For Credit Suisse, which has struggled to regain customer confidence after years of missteps and scandals, turmoil unleashed by the collapse of two mid-sized US lenders in March proved the final straw.
As its share price collapsed, cash withdrawals accelerated and a $54 billion central bank liquidity lifeline offered the 167-year-old lender only a temporary relief, Swiss authorities stepped in and arranged the deal with UBS over one mid-March weekend.
UBS to retain more than 100 Credit Suisse bankers in Asia
UBS Group AG is looking to retain more than 100 Credit Suisse Group AG investment bankers across Asia as part of a plan to shore up talent in markets where its rival has a stronger presence, a source with direct knowledge of the matter said.
Switzerland's biggest bank is in advanced discussions to keep dozens of Credit Suisse's senior dealmakers in countries including South Korea, Thailand, Vietnam, and India following a planned takeover, the source told Reuters on Monday, requesting anonymity because the matter is confidential.
According to a global media report, UBS's retention target of more than 100 bankers did not include China. It has held talks with a few bankers in China, but the final number being kept will depend on discussions with regulators, the report added.
UBS did not immediately respond to a request for comment on the report, while Credit Suisse declined to comment.
Reuters last month reported that hundreds of Credit Suisse employees are resigning each week in a sign of uncertainty gripping the lender while it is being taken over by its larger rival.
UBS Chief Executive Sergio Ermotti on Friday warned of painful decisions about job cuts following the takeover, which he said he hoped would be formalised in the coming days.
($1 = 0.8889 Swiss francs)