The public subscription of Aman Cotton Fibrous Limited and VFS Thread Dyeing Limited will open on June 03 and June 24 respectively, officials said.
Aman Cotton: The public subscription of Aman Cotton Fibrous is set to start on June 03 and will continue till June 10 as the company would raise Tk 800 million from the capital market under the book building method.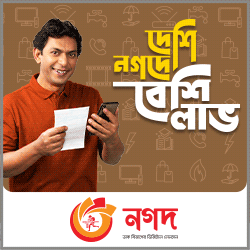 The company earlier received the approval of Bangladesh Securities and Exchange Commission (BSEC) to float 20.83 million ordinary shares for raising the capital.
Of the total shares, 12.50 million will be issued to eligible investors at the cut-off price of Tk 40 each, which was set by the eligible investors through an electronic bidding in November last year.
The remaining 8.33 million shares will be sold to general shareholders, including non-resident Bangladeshis, at 10 per cent discount on the cut-off price of Tk 40, meaning the general investors will get shares at Tk 36 each.
The IPO (initial public offering) fund will be used to buy machinery, repay bank loans and meet the IPO expenses.
The net asset value per share of the company was Tk 35.63 as of June 2016 and the weighted average earnings per share (EPS) was Tk 3.49, according to the IPO prospectus.
ICB Capital Management is the issue manager of the IPO.
VFS Thread Dyeing: The IPO subscription of VFS Thread Dyeing will open on June 24 and continue till July 02.
The VFS Thread Dyeing will raise a capital worth Tk 220 million under fixed price method.
The securities regulator approved the company's IPO proposal on April 03.
As per the approval, the company will issue 22 million ordinary shares at an offer price of Tk 10 each.
The company will utilise the IPO proceeds to purchase plant and machinery, repay bank loans and bear the IPO expenses.
According to financial statement for the year ended on June 30, 2017, the company's net asset value (NAV) per share stood at Tk 19.90 (without revaluation), while the weighted average of earnings per share (EPS) was Tk 2.02.
Citizen Securities & Investment and First Security Islami Capital & Investment are jointly working as the issue managers of the company's IPO.
Incorporated in Bangladesh in 2010, VFS Thread Dyeing is a 100 per cent export-oriented manufacturer of sewing thread products.
The principal activities of the company are dyeing and finishing of sewing thread of different types for 100 per cent export-oriented readymade garments factories in Bangladesh.