JMI Hospital Requisite Manufacturing will make its shares trading debut on Dhaka Stock Exchange (DSE) and Chittagong Stock Exchange (CSE) on Thursday (March 31) under the 'N' category.
JMI Hospital Requisite received regulatory approval from the Bangladesh Securities and Exchange Commission (BSEC) on November 16, 2021 for raising Tk 750 million.
The company's IPO subscription was held between February 27 and March 3 which raised Tk 750 million from the capital market under the book-building method.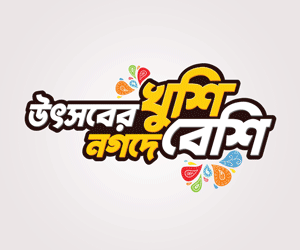 The cut-off price of shares of JMI Hospital Requisite fixed at Tk 25 each through electronic bidding by eligible investors held between January 9 and January 12 -- a requirement for going public under the book-building method.
The general investors received the company's IPO shares at 20 per cent discount on the cut-off price, meaning the general investor got IPO shares at Tk 20 each.
Each general investor received at least 51 IPO shares of the company while non-resident Bangladeshi got 58 shares against application of Tk 10,000, as the DSE allocated the IPO shares under the newly introduced pro-rata basis.
The company's IPO oversubscribed by 8.65 times, said the company in a press release.
The company will utilise the IPO proceeds for purchasing machinery, constructing building, land development, repaying bank loans and bearing the IPO expenses.
As per the company's financial statement for the year ended on June 30, 2020, the weighted average earnings per share (EPS) for the last five years stood at Tk 2.42.
For the same period, the company's net asset value (NAV) per share stood at Tk 27.78 (without revaluation), and the value is Tk 29.99 (with revaluation).
Janata Capital and Investment is working as issue manager of the JMI Hospital Requisite.
As per the BSEC condition, the company will not be able to approve inter-company loans. It will not be able to recommend any dividend, its approval, and distribution before listing with the stock market.