The share price of Legacy Footwear continued to soar with no apparent reason.
The price jumped 6.79 per cent further on Monday to close at Tk 88.10 each at the Dhaka bourse. The share soared more than 58 per cent in 13 trading days till Monday.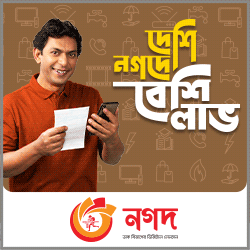 The price rose nearly 325 per cent or Tk 67.40 each within a year from Tk 20.70 on May 29, 2017.
Following the recent 'abnormal' price hike, the Dhaka Stock Exchange (DSE) served show-cause notice on the company on May 20.
In response, the company informed the DSE's that there was no undisclosed price sensitive information (PSI) for the recent unusual price hike of its shares.
Furthermore, the shoemaker also requested the investors not to consider rumours before investing their funds.
"This unusual trade volume and price hike is quite abnormal considering the current market situation. The investors are requested to assess actual situation before any investment," the company said in a statement.
According to market insiders, there is a rumour that Legacy Footwear will merge with another shoemaker, but the company already dismissed it. Still, investors were trying to get the stock at a higher price.
The company's earnings per share stood at Tk 0.56 in the first quarter of this year, which was Tk 0.04 in the negative a year earlier.
In nine months for July 2017-March 2018, its EPS was Tk 0.38 as against Tk 0.05 for July 2016-March 2017. As of March 31, its net asset value per share was Tk 15.65.
Legacy Footwear, which was listed on the DSE in 2000, disbursed 10 per cent stock dividend for the year ended on June 30, 2017.
Sponsor-directors own 30 per cent stake in the company while the institutional investors own 6.08 per cent, foreign investors 6.12 per cent and the general public 57.80 per cent as on April 30, 2018, the DSE data shows.
The company's paid-up capital is Tk 113.74 million and authorised capital is Tk 750 million and the total number of securities is 11.37 million.