The 23rd Annual General Meeting of Prime Bank Limited was held recently at Krishibid Institution, Farmgate, Dhaka.
Azam J Chowdhury, Chairman, Board of Directors presided over the meeting.
Among different agenda, shareholders attending the Annual General Meeting, approved the audited financial statements and also the declaration of 10 per cent stock and 7.0 per cent cash dividend under reference of the year 2017 recommended by the Board.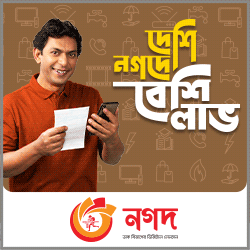 Vice Chairperson of the Board Nasim Anwar Hossain, Chairman of the Audit Committee Shamsuddin Ahmad Ph.D, Chairman of the Risk Management Committee Dr. G.M. Khurshid Alam, Directors –Salma Huq, Md. Shirajul Islam Mollah, M.P, Md. Shahadat Hossain, Mafiz Ahmed Bhuiyan, Mohammad Mushtaque Ahmed Tanvir (Titash), M. Farhad Hussain FCA, former chairman Capt. Imam Anwar Hossain, Managing Director Rahel Ahmed, high officials along with a large number of shareholders were present at the AGM.
Mohammed Ehsan Habib, SEVP & Company Secretary conducted the AGM.
-rmc//