Stocks faced marginal correction on Monday, snapping the recent rally, as investors booked some profit on sector-wise issues.
Market analysts said stocks returned to the red as a section of investors opted for booking profit on stocks which saw sharp gain in recent price upsurge.
DSEX, the prime index of the Dhaka Stock Exchange (DSE), went down by 23.98 points or 0.41 per cent to settle at 5,836.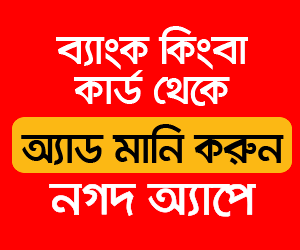 The prime index of DSE recovered 475 points or 8.82 per cent so far in nine trading sessions of 2019 after losing 859 points or 14 per cent in 2018.
However, daily trade turnover on Dhaka bourse crossed Tk 11-billion mark on the day, for the first time in six months.
Turnover, a crucial indicator of the market, stood at Tk 11.46 billion on the country's premier bourse, climbing further by 18 per cent over previous day's mark of Tk 9.74 billion.
It happens to be the biggest single-day transaction in the last 14 months since November 20, 2017, when the turnover totaled a record Tk 11.58 billion.
The two other indices also saw marginal correction. The DS30 index, comprising blue chips, went down by 4.43 points to close at 2,026 and the DSE Shariah Index (DSES) fell 3.28 points to finish at 1,326.
A total number of 237,064 trades were executed in the day's trading session with trading volume of 262.27 million shares and mutual fund units.
The market-cap of the DSE fell slightly to Tk 4,132 billion which was Tk 4,137 billion in the previous day.
The losers took a strong lead over the gainers as out of 345 issues traded, 202 declined, 122 advanced and 21 issues remained unchanged on the DSE floor.
Olympic Industries dominated the turnover chart with 1.46 million shares worth Tk 396 million changing hands, followed by Khulna Power Company, BBS Cables, Singer Bangladesh and JMI Syringes.
United Finance dominated the gainers chart, posting a gain of 10 per cent rise while United Airways was the day's worst loser, losing 8.82 per cent.
Port city bourse Chittagong Stock Exchange (CSE) ended lower with the CSE All Share Price Index – CASPI –shedding nearly 61 points to settle at 17,884 points and Selective Categories Index – CSCX –losing 35 points to finish at 10,800.
The losers beat the gainers as 157 issues closed lower, 94 ended higher and 24 remained unchanged.
The port city bourse traded 11.58 million shares and mutual fund units worth Tk 362 million in turnover.