The board of directors of Paramount Textile Limited (PTL) has decided to restrain the involvement of the company from PPV Energy consortium and form a new consortium named- Paramount Acron Energy Consortium for establishing a 200 MW power plant.
The new consortium consisted by Paramount Textile and Acron Infrastructure Services for establishing a 200 MW HSD Fired Engine Based Power Plant on Build, Own and Operate (BOO) basis upon getting permission from the concern authority at Baghabari, Sirajgonj, Bangladesh under Bangladesh Power Development Board (BPDB), said a disclosure posted on the Dhaka bourse's website on Thursday.
The board has also decided that Paramount Textile will act as the lead member and contribute about 50 per cent of the paid-up share capital in the total equity of the consortium among the members of the consortium.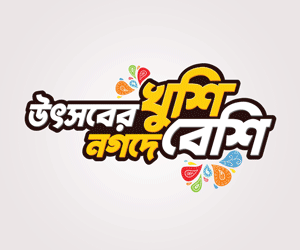 The remaining 50 per cent will be contributed by Acron infrastructure Services as the operating member.
Each share of the company, which was listed on the Dhaka bourse in 2013, closed at Tk 45.10 on Wednesday at Dhaka Stock Exchange.
The company's paid-up capital is Tk 1.29 billion and authorised capital is Tk 2.0 billion while total number of securities is 129.05 million, according to statistics from the DSE.
The sponsor-directors own 60.75 per cent stake in the company while institutional investors own 9.67 per cent, and the general public 29.58 per cent as on November 30, 2017.
The company has reported earnings per share (EPS) of Tk 0.42 for July-September, 2017 as against Tk 0.41 for the same period a year ago.
The company disbursed 5.0 per cent cash and 10 per cent stock dividend for the year ended on June 30, 2017.