SS Steel Limited made a flying trading debut as its share price jumped 401 per cent to Tk 50.10 on the Dhaka Stock Exchange (DSE) on Thursday.
The engineering sector company made its share trading debut on both the stock exchanges in the country under "N" category.
Its share traded between Tk 44 and Tk 55, before closing at Tk 50.10 each on the DSE. Its issue price was Tk 10 each.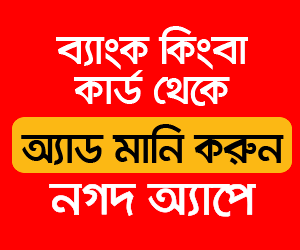 The SS Steel also dominated the turnover chart on the prime bourse, with 7.54 million shares worth nearly Tk 382 million changing hands, accounting for 3.78 per cent of the day's total turnover.
At the Chittagong Stock Exchange (CSE), the company's share price also climbed 390 per cent to close at Tk 49.
The SS Steel was also among the most traded stocks on the CSE, with around 2.36 million shares of Tk 118 million changing hands.
The investors showed great enthusiasm for the newly listed stock amid short-term speculation. It created hype among the investors on the very first day of its trading, said a leading broker.
"A newly listed issue is sometimes considered an instrument for short-term speculation, and many investors want to bet on the shares for short-term gain," he said.
The SS Steel is the 37th listed company under the "engineering" sector on the Dhaka bourse. The sector accounted for around 6.0 per cent of the DSE's total market capitalisation.
The company raised a capital worth Tk 250 million from the capital market by offloading 25 million ordinary shares using the fixed price method.
The securities regulator -- Bangladesh Securities and Exchange Commission (BSEC) -- approved the company's IPO proposal on July 17 last year to raise the said amount.
The IPO subscription of the company's shares was held between October 28 and November 07, 2018.
The IPO proceeds will be utilised for purchasing machinery and plant (85.73 per cent), construction of a four-storied building and 60-feet high steel structure shed (6.05 per cent) and bear the IPO expenses (8.22 per cent), according to the company's IPO prospectus.
As per un-audited financial statements of the company for the three-month period ending on 30 September 2018, its net profit was Tk 78.15 million, pre-IPO earning per share (EPS) was Tk 0.36 and post-IPO EPS was Tk 0.32.
The net asset value (NAV) per share was Tk 17.15 (with revaluation) and Tk 13.86 (without revaluation) as of September 30, 2018.
The Citizen Securities & Investment acted as the issue manager of SS Steel IPO.
Located in the Tongi Industrial Area in Gazipur, the company began its commercial operations on December 22, 2001.
The principal activities of the company are manufacturing of billet, MS-rod, iron ingot, deformed rod, steel for the reinforcement of concrete (ribbed bar), angle bar and 500W steel.