Stocks returned to negative territory on Thursday, breaking a six-day gaining streak, as bearish traders observed the market carefully and some investors went on a selling spree to bag profits.
Brokers said the market faced a mild correction as investors went for profit booking after witnessing gains for five consecutive days.
"Stocks witnessed a natural correction, as some investors intended to realise the profit generated from the previous six days' consecutive gain," said an analyst at a leading brokerage firm.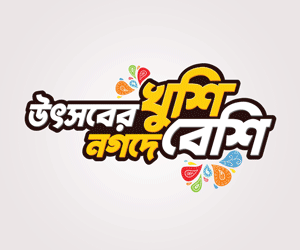 The market was in a positive note for a brief period, but most of the session went through downward trend, finally ended more than 15 points lower.
DSEX, the core index of the Dhaka Stock Exchange (DSE), finished at nearly 6,303 points, losing 15.42 points or 0.24 per cent after gaining 159 points in the last six consecutive sessions.
The two other indices also closed marginally lower. The DS30 index, comprising blue chips fell 6.60 points or 0.28 per cent to finish at 2295. The DSE Shariah Index (DSES) also lost 4.36 points or 0.31 per cent to close at 1,407.
The market activities also fell with the total turnover on DSE amounting to Tk 5.18 billion, which was 10 per cent lower than the previous day's Tk 5.76 billion.
The losers took a modest lead over the gainers as out of 335 issues traded, 148 closed lower, 136 closed higher and 51 remained unchanged on the DSE trading floor.
United Power continued to dominate the DSE turnover chart with 1.97 million shares worth Tk 383 million changing hands, followed by Dragon Sweater, Grameenphone, IFAD Autos and Baraka Power.
Legacy Footwear was the day's best performer, posting a gain of 9.50 per cent while SEML IBBL Shariah Fund was the day's worst loser, plunging by 3.95 per cent.
The port city bourse Chittagong Stock Exchange (CSE) also closed lower with its CSE All Share Price Index – CAPSI- losing 40 points to close at 19502.
The Selective Categories Index - CSCX – also fell 28 points to close at 11,787 points.
Losers beat gainers as 109 issues closed lower, 90 closed higher and 37 remained unchanged on the CSE.
The port city bourse traded 7.75 million shares and mutual fund units worth more than Tk 217 million in turnover.