Stocks edged higher on Thursday with the turnover hitting a six-week high on the prime bourse as institutional investors put fresh funds in stocks.
DSEX, the core index of the Dhaka Stock Exchange, went up by 4.07 points or 0.06 per cent to settle at 6,757, after losing over 11 points the previous day.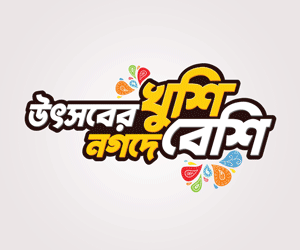 Two other indices also edged higher. The DSE 30 Index, comprising blue chips, advanced 8.40 points to finish at 2,474 and the DSE Shariah Index (DSES) rose 4.18 points to close at 1,468.
Turnover, the crucial indicator of the market, crossed the Tk 11 billion mark after six weeks and amounted to Tk 11.16 billion, which was 39 per cent higher than the previous day's tally of Tk 8.01 billion.
Market operators said some optimistic investors put fresh funds on stocks as the securities regulator is trying to boost market liquidity through collaboration with market intermediaries.
Losers took a modest lead over the gainers as out of 379 issues traded, 183 declined, 134 advanced and 62 issues remained unchanged on the DSE trading floor.
Fortune Shoes topped the turnover list with shares worth Tk 1.38 billion changing hands, followed by Sonali Paper (Tk 1.02 billion), Genex Infosys (Tk 692 million), Beximco (Tk 469 million), and IPDC Finance (Tk 188 million).
Newly listed JMI Hospital Requisite Manufacturing was the top gainer, posting 10 per cent gain, while UCB was the day's worst loser, losing 3.82 per cent following its corporate declarations.
However, the Chittagong Stock Exchange (CSE) edged lower with the CSE All Share Price Index – CASPI –losing 26 points to settle at 19,748 and the Selective Categories Index – CSCX – shedding 15 points to close at 11,847.
Of the issues traded, 169 declined, 98 advanced and issues remained unchanged on the CSE.
The port city's bourse traded 26.08 million shares and mutual fund units with turnover value worth Tk 615 million.