Stocks ended marginally higher for the second straight session on Thursday as late hours selling pressure wiped out most of the early gains.
The market started on an upbeat note and the key index soared 52 points within the first 15 minutes of trading, but the rest of the session went down steadily, ultimately ending with over 9.0 points gain.
DSEX, the prime index of the Dhaka Stock Exchange (DSE), went up by 9.85 points to settle at 6,327.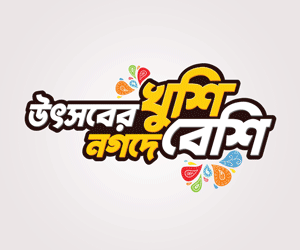 DSEX recovered only 16 points in the past two straight sessions. Before that, the index lost over 114 points on three consecutive days.
Turnover, the crucial indicator of the market, dropped further and amounted to Tk 6.83 billion, which was 1.58 per cent lower than the previous day's tally of Tk 6.94 billion.
Two other indices also edged higher. The DSE 30 Index, comprising blue chips, gained 4.64 points to finish at 2,298 and the DSE Shariah Index (DSES) shed 1.45 points to close at 1,382.
Losers took a modest lead over the gainers as out of 381 issues traded, 162 declined, 145 advanced and 74 issues remained unchanged on the DSE trading floor.
Beximco was the most-traded stock with shares worth Tk 394 million changing hands, closely followed by Shinepukur Ceramics (Tk 331 million), and Fortune Shoes (Tk 227 million), Titas Gas (Tk 219 million) and IPDC Finance (Tk 197 million).
Newly listed Meghna Insurance was the top gainer, posting a 9.96 per cent gain while Apex Tannery was the day's worst loser, losing 1.99 per cent.
The Chittagong Stock Exchange (CSE) also edged up for the second straight day with the CSE All Share Price Index – CASPI –gaining 16 points to settle at 18,618 and the Selective Categories Index – CSCX –rising 9.52 points to close at 11,161.
Of the issues traded, 131 declined, 114 advanced and 42 issues remained unchanged on the CSE.
The port city's bourse traded 7.98 million shares and mutual fund units with a turnover value worth over Tk 232 million.