Stocks extended the losing streak for the sixth straight session on Thursday as investors continued on selling binge ahead of national elections.
Market insiders said political tension kept most of the investors cautious as the national elections nears.
The rising non-performing loans in the banking sector coupled with huge provisioning shortfall eroded investors' confidence, said a leading broker.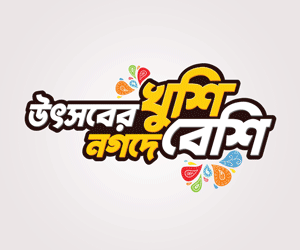 The market opened on positive note and the key index rose about 27 points within first 20 minutes of trading. But, rest of the session went down steadily.
At the end of the session, DSEX, the prime index of the Dhaka Stock Exchange (DSE), settled at 5,251, losing 14.82 points or 0.28 per cent over the previous day.
The DSE Shariah Index also lost 3.65 points to close at 1,206.
However, the DS30 index, comprising blue chips, saw a fractional gain of 0.98 point to finish at 1,843 points.
Turnover, another important indicator of the market, remained low and the total turnover amounted to Tk 4.99 billion, which was Tk 2.50 per cent lower than the previous day's Tk 4.87 billion.
A total number of 129,271 trades were executed in the day's trading session with trading volume of 123.73 million securities.
The market capitalisation of the DSE also fell to Tk 3,798 billion on the day which was Tk 3,808 billion in the previous day.
The losers took a strong lead over the gainers as out of 339 issues traded, 183 declined, 112 advanced, and 44 issues remained unchanged on the DSE trading floor.
Square Pharmaceuticals topped the DSE turnover chart with 951,311 shares worth Tk 237 million changing hands.
The other turnover leaders were United Power, JMI Syringes, Wata Chemicals and Meghna Life Insurance.
Paramount Insurance Company was the day's best performer, posting a gain of 10 per cent while Alltex Industries was the worst loser, losing 10 per cent.
The port city bourse CSE also closed lower with its CSE All Share Price Index – CASPI –losing 34 points to settle at 16,125 and the Selective Categories Index - CSCX –shedding 25 points to finish at 9,754.
The losers beat gainers as 120 issues closed lower, 93 ended higher and 39 remained unchanged on the CSE.
The port city bourse traded 10.41 million shares and mutual fund units worth more than Tk 2.55 billion in turnover, riding on block transactions.