Stocks jumped at opening on Sunday as the stock market regulator again set the floor price on all securities to arrest the free-fall of the market indices.
Continuous fall of stock prices brought down the DSE key index to 14-month low Thursday which compelled the Bangladesh Securities and Exchange Commission (BSEC) to impose 'floor price' on all securities effective from today (Sunday).
The floor price calculated on the immediate five preceding days' average price. The floor price is the lower limit circuit breaker and no stock will allow going down below the floor price.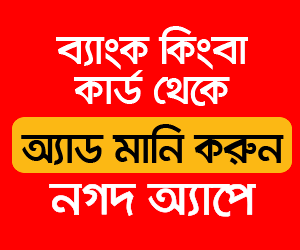 After setting the floor price, some 300 companies' shares prices rose automatically on Sunday.
Following the regulatory intervention, DSEX, the prime index of the Dhaka Stock Exchange (DSE), soared 97.78 points or 1.63 per cent to 6,078, after the first hour of trading at 11:00 am.
Two other indices saw a positive trend till then. The DS30 Index, which consists of the blue-chip companies, gained 31.24 points to 2,276 while the DSES Index, which represents Shariah-based companies, rose 21.42 points to 1,329.
Turnover, another important indicator of the market, stood at Tk 1.36 billion after the first hour of trading.
Market operators said the regulatory intervention halted the market fall as the securities regulator set floor price on all securities despite criticism from institutional investors and foreign investors.
The bargain hunters came up to buy some of their wanted stocks at a lucrative price after the recent steep correction, said a merchant banker.
However, he said, some investors remained concerned about several macroeconomic issues such as the energy crisis, inflationary pressure and depreciating local currency.
Of the issues traded till then, 345 advanced, 15 declined and 18 issues remained unchanged on the DSE trading floor till then.
Beximco was the most traded stock till then with shares worth Tk 116 million changing hands, closely followed by Matin Spinning Mills, KDS Accessories, Delta Life Insurance and Orion Infusions.
The Chittagong Stock Exchange also opened higher with its All Shares Price Index (CASPI)—gaining 224 points to stand at 17,821, while the Selective Categories Index – CSCX gained 134 points to reach 10,677, also at 11:00am.
Of the issues traded till then 144 advanced, four declined and eight remained unchanged with turnover of Tk 19 million till then.