Stocks extended rally for two consecutive sessions on Sunday as the investors showed their buying interest in selective major sector issues amid the reduced trading period during Ramadan.
The market started on an upbeat note and the positive trend sustained until the end of the session amid modest volatility.
DSEX, the core index of the Dhaka Stock Exchange, went up by 14.08 points or 0.20 per cent to settle at 6,771. DSEX added over 18 points in the past two consecutive sessions.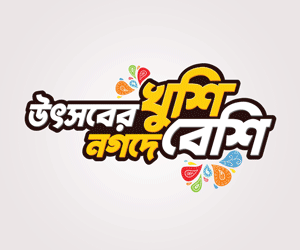 Two other indices also closed higher. The DSE 30 Index, comprising blue chips, advanced 13.96 points to finish at 2,487 and the DSE Shariah Index (DSES) rose 2.82 points to close at 1,470.
Turnover, the crucial indicator of the market, dropped to Tk 8.36 billion, which was 25 per cent lower than the previous day's tally of Tk 11.16 billion.
Market operators said some optimistic investors put fresh funds on stocks as the securities regulator is trying to boost market liquidity through collaboration with market intermediaries.
Bangladesh Securities and Exchange Commission (BSEC) has requested the insurance watchdog to take steps to list non-listed insurers and make them invest in order to give a boost to the stock market.
Losers, however, took a modest lead over the gainers as out of 379 issues traded, 195 declined, 129 advanced and 55 issues remained unchanged on the DSE trading floor.
IPDC Finance topped the turnover list with shares worth over Tk 579 million changing hands, followed by Provati Insurance (Tk 445 million), Beximco (Tk 363 million), Fortune Shoes (Tk 363 million) and GSP Finance (Tk 299 million).
The newly listed JMI Hospital Requisite Manufacturing was the top gainer, posting a 10 per cent gain, while Linde Bangladesh was the day's worst loser, losing 1.99 per cent.
The Chittagong Stock Exchange (CSE) also closed higher with the CSE All Share Price Index – CASPI –gaining 76 points to settle at 19,825 and the Selective Categories Index – CSCX –rising 45 points to close at 11,893.
Of the issues traded, 124 declined, 119 advanced and 36 issues remained unchanged on the CSE.
The port city's bourse traded 7.27 million shares and mutual fund units with turnover value worth over Tk 188 million.