Stocks rebounded strongly on Tuesday, snapping two-day losing streak as optimistic investors went on buying spree, especially banking sector issues.
Brokers said the market returned to higher as investors showed their buying appetite on large-cap sectors, especially bank and telecommunication, taking the market to green zone.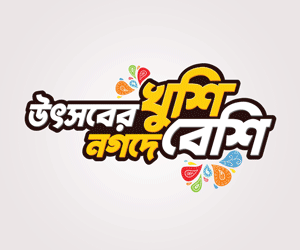 After witnessing sharp correction the previous two days, the Dhaka Stock Exchange (DSE) and the Chittagong Stock Exchange (CSE) opened lower amid low trading activities.
After first hour of trading, the key index returned higher strongly and the upturn sustained till the end of the session, finally it closed nearly 71 points higher.
DSEX, the core index of the DSE, which replaced the DGEN in five years back, settled at 6,129, after gaining 70.95 points or 1.17 per cent after losing 121 points in the past two straight sessions.
The two other indices also ended higher. The DS30 index, comprising blue chips, advanced 22.21 points or 0.99 per cent to finish at 2,247. The DSE Shariah Index (DSES) rose 13.52 points or 0.98 per cent to close at 1,390.
The market activities, however, fell below Tk 4.0 billion level again and amounting to Tk 3.89 billion against Tk 4.06 billion in the previous day.
The gainers took a strong lead over the losers as out of 334 issues traded, 241 closed higher, 50 closed red and 43 issues remained unchanged on the DSE trading floor.
Dragon Sweater topped the day's turnover chart with 9.98 million shares of Tk 217 million changing hands, followed by Square Pharmaceuticals, City Bank, National Bank and Shahjalal Islami Bank.
Dragon Sweater was the day's best performer, posting a gain of 9.85 per cent while General Insurance was the day's worst loser, plunging by 2.94 per cent.
The port city bourse Chittagong Stock Exchange (CSE) also closed higher with CSE All Share Price Index – CAPSI – advancing 158 points to finish at 18,885.
The Selective Categories Index - CSCX – also gained 95 points to settle at 11,405.
Gainers beat losers as 157 issues closed higher, 55 lower and 17 remained unchanged on the CSE.
The port city bourse traded 8.62 million shares and mutual fund units worth more than Tk 285 million in turnover.