Stocks rebounded strongly on Sunday, after remaining down in the past two sessions, as investors showed their buying spree on sector-wise issues.
Market analysts said investors were active on sector-wise stocks throughout the session amid growing confidence to the market.
The investors were active from the beginning of the session and the upward trend continued till the end of the session with no sign of reversal.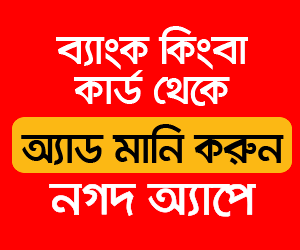 At the end of the session, DSEX, the prime index of the Dhaka Stock Exchange (DSE), settled at 5,887, advancing 61.70 points or 1.05 per cent over the previous day.
The two other indices also ended higher. The DS30 index, comprising blue chips, advanced 20.41 points to finish at 2,029 and the DSES (Shariah) index rose 9.06 points to settle at 1,318.
Turnover, another important indicator of the market, stood at Tk 9.68 billion, which was 4.25 per cent higher than the previous day's turnover of Tk 10.11 billion.
A total number of 213,118 trades were executed in the day's trading session with trading volume of 297.35 million shares and mutual fund units.
The market-cap of the DSE increased to Tk 4,162 billion which was Tk 4,121 billion in the previous day.
The gainers took a strong lead over the losers as out of 346 issues traded, 193 closed higher, 133 ended lower and 20 issues remained unchanged on the DSE trading floor.
Beximco topped the day's turnover chart with shares worth Tk 222 million changing hands, closely followed by Premier Bank, JMI Syringes, United Finance and LankaBangla Finance.
First Janata Bank Mutual Fund was the day's best performer, posting a gain of 10 per cent while Imam Button Industries was the day's worst loser, shedding 9.96 per cent.
The port city bourse Chittagong Stock Exchange also ended higher with the CSE All Share Price Index – CASPI – soaring 207 points to settle at 18,065 while the Selective Categories Index – CSCX –rising 127 points to finish at 10,918.
Here too, the gainers beat the losers as 162 issues ended higher, 104 lower and 17 remained unchanged.
The port city bourse traded 23.22 million shares and mutual fund units worth more than Tk 515 million in turnover.