Stocks returned to the red zone with a marginal fall on Wednesday, after a single-day break, as investors booked quick-profit on sector-wise issues.
Market analysts said stocks retreated as some investors opted for booking profit on stocks which saw sharp gain in recent price upsurge.
The market was in positive territory in the first 30 minutes of trading and prime index crossed 5,900-mark, but profit booking tendency wiped out the early gains.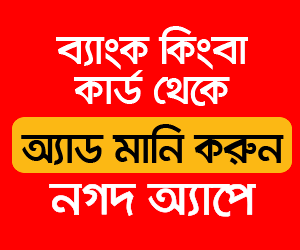 At the end of the session, DSEX, the prime index of the Dhaka Stock Exchange (DSE), went down by 23.79 points or 0.40 per cent to settle at 5,839.
The two other indices also saw correction. The DS30 index, comprising blue chips, went down by 11.80 points to close at 2,017 and the DSE Shariah Index (DSES) fell 7.90 points to finish at 1,322.
The daily trade turnover on Dhaka bourse also fell to Tk 10 billion, which was 12 per cent lower than the previous day's Tk 11.39 billion.
A total number of 216,084 trades were executed in the day's trading session with trading volume of 256.15 million shares and mutual fund units.
The market-cap of the DSE fell slightly to Tk 4,123 billion which was Tk 4,141 billion in the previous day.
The losers took a modest lead over the gainers as out of 345 issues traded, 185 declined, 123 advanced and 37 issues remained unchanged on the DSE floor.
Khulna Power Company dominated the turnover chart with 4.07 million shares worth Tk 283 million changing hands, closely followed by Olympic Industries, Dhaka Bank, JMI Syringes & Medical Devices and United Power.
Eastern Insurance dominated the gainers chart, posting a gain of 9.91 per cent gain while Nitol Insurance was the day's worst loser, losing 8.02 per cent.
Port city bourse Chittagong Stock Exchange (CSE) ended lower with the CSE All Share Price Index – CASPI –shedding 54 points to settle at 17,903 points and Selective Categories Index – CSCX –losing 32 points to finish at 10,815.
The losers beat the gainers as 152 issues closed lower, 83 ended higher and 36 remained unchanged.
The port city bourse traded 11.92 million shares and mutual fund units worth Tk 361 million in turnover.