Stocks slipped into the red on Wednesday, snapping a two-day winning streak, as risk-averse investors opted for booking on sector-wise issues.
The market opened higher and the key index of the major bourse rose 18 points within the first 15 minutes of trading. But the rest of the session eroded the initial gains.
DSEX, the core index of the Dhaka Stock Exchange, went down by 11.53 points or 0.17 per cent to settle at 6,753, after gaining over 23 points in the past two days.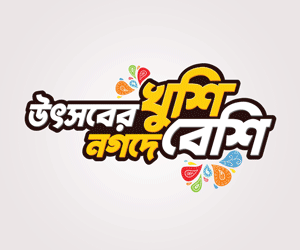 The DSE 30 Index, comprising blue chips, also advanced 3.02 points to finish at 2,471. However, the DSE Shariah Index (DSES) saw a fractional loss of 0.48 points to close at 1,464.
Turnover, the crucial indicator of the market, dropped below Tk 9.0 billion and amounted to Tk 8.01 billion, which was 18 per cent lower than the previous day's mark of Tk 9.81 billion.
Losers took a strong lead over the gainers as out of 379 issues traded, 205 declined, 109 advanced and 65 issues remained unchanged on the DSE trading floor.
Fortune Shoes topped the turnover list with shares worth nearly Tk 819 million changing hands, followed by Genex Infosys (Tk 336 million), Beximco (Tk 261 million), Provati Insurance (Tk 253 million) and BD Lamps (Tk 188 million).
Janata Insurance was the top gainer, posting an 8.39 per cent gain, while ICB AMCL First Agrani Bank Mutual Fund was the day's worst loser, losing 2.0 per cent.
The Chittagong Stock Exchange (CSE) also edged lower with the CSE All Share Price Index – CASPI –losing 29 points to settle at 19,775 and the Selective Categories Index – CSCX – shedding 16 points to close at 11,863.
Of the issues traded, 177 declined, 91 advanced and 42 issues remained unchanged on the CSE.
The port city's bourse traded 8.50 million shares and mutual fund units with a turnover value worth over Tk 229 million.