Stocks opened higher on Thursday as investors kept their buying interest on major sector issues riding on the regulator's latest steps.
Following the previous two days' rise, the market opened marginally higher and the DSEX, the prime index of the Dhaka Stock Exchange (DSE), went up by 7.69 points or 0.11 per cent to stand at 6,614, after the first hour of trading at 11:00am.
Two other indices also saw positive trend till then with the DS30 index, comprising blue chips, gaining 3.68 points to reach 2,467 and the Shariah Index (DSES) rose 2.70 points to stand at 1,456.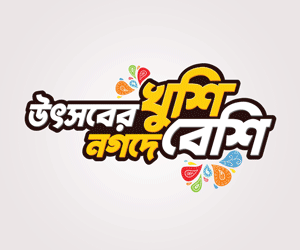 Turnover, another important indicator of the market, stood at Tk 2.29 billion within the first hour of trading.
Market operators said investors kept their buying spree on major sector stocks riding on regulatory steps to increase the fund flow in the capital market.
The Bangladesh Securities and Exchange Commission (BSEC) urged the state-owned banks, brokers, dealers, merchant bankers and asset management companies to take initiatives to make fresh investments in the market.
Some institutional investors have begun fresh injections of money into fundamentally sound stocks, according to a merchant banker.
Of the issues traded till then, 199 advanced, 104 declined, and 64 issues remained unchanged on the DSE trading floor till then.
Beximco was the most traded stock till then with shares worth Tk 214 million changing hands, closely followed by Sonali Papers, JMI Hospital Requisite Manufacturing, IPDC Finance and BSC.
The Chittagong Stock Exchange also saw an upward trend till then with its All Shares Price Index (CASPI)—gaining 45 points to stand at 19,495, while the Selective Categories Index – CSCX rose 28 points to reach at 11,696 at 11:00am.
Of the issues traded till then 90 advanced, 56 declined, and 32 remained unchanged with Tk 91 million in turnover.