The Dhaka Stock Exchange (DSE) has added newly listed Union Bank Ltd to its benchmark DSEX index as it met all the criteria for interim quarterly IPO addition.
The indices committee of the DSE nominated the Union Bank as an eligible constituent for inclusion in the DSEX after reviewing its performance for January-March 2022 quarter on the basis of the index methodology designed by S&P Dow Jones Indices.
The revised list will come into effect on April 24, according to a DSE press release issued on Thursday.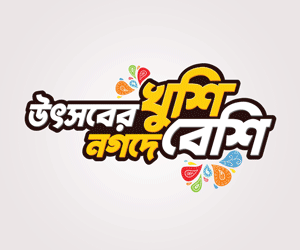 With the new inclusion, the DSEX will have 339 listed companies, accounting for about 95 per cent of the prime bourse's total market capitalisation.
The Union Bank made its trading debut on January 26 and its each share closed at Tk 12 on Thursday, gaining 0.84 per cent over the previous day.
A fourth generation private commercial bank, the Union Bank raised Tk 4.28 billion from the capital market under the fixed-price method with a view to buying government securities, investing in the stock market and financing in the SME and other sectors.
Union Bank's IPO is the largest ever in the banking sector and the fourth largest among listed companies after Robi Axiata (Tk 5.23 billion), Grameenphone (Tk 4.86 billion) and MJL Bangladesh (Tk 4.60 billion), the DSE data show.
The bank has reported a profit after tax of Tk 1,219.58 million in nine months for January-September 2021 as against Tk 1,157.56 million for the same period of the previous year.
The bank's paid-up capital is over Tk 9.86 billion while authorised capital is Tk 10 billion and the total number of securities is 986.93 million.
The sponsor-directors own 56.50 per cent stake in the bank, while institutions own 7.62 per cent, foreign investors 0.02 per cent and the general public 35.86 per cent as of March 31, 2022, the DSE data show.