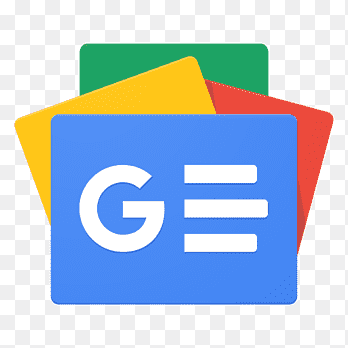 For all latest news, follow The Financial Express Google News channel.
Stocks slipped into the red in the outgoing week after a single-week break, as jittery investors offloaded their holdings to avoid potential losses amid mounting political tensions ahead of national election scheduled for January 7, 2024.
The market remained bearish for more than a year since the stock market regulator imposed floor prices, while growing macroeconomic concerns and political tensions dampened the investor sentiment, market operators said.
Also, the dismal financial performance reported by most listed companies during this week prompted investors to reshuffle their portfolios while some others adopted 'wait-and-see' approach.
Losses in the stocks of Gemini Sea Food, Unique Hotel & Resorts, ADN Telecom, Apex Footwear and Emerald Oil Industries dragged the benchmark equity index down, accounting for more than 10-point decline.
Of the five trading sessions this week, three sessions suffered losses while two others managed to edge up as most investors remained on the sidelines amid countrywide blockade.
The DSEX, the benchmark index of the Dhaka Stock Exchange (DSE), settled the week 14.69 points or 0.23 per cent lower to 6,257.15, after advancing just more than 3 points in the week before.
Two other indices also edged lower. The DS30 Index, which consists of blue-chip companies, shed almost 9 points to close at 2,119 and the DSES index, which represents Shariah-based companies, lost more than 3 points to 1,359.
Stocks witnessed lacklustre trading activities throughout the week as most investors were reluctant to put fresh funds owing to dwindling confidence stemming from escalating macroeconomic concerns and mounting political uncertainties, said EBL Securities in its weekly market analysis.
However, some opportunistic investors preferred to chase particular rumour-based junk stocks in anticipation of quick gains, said the stockbroker.
Consequently, low-performing stocks such as Shyampur Sugar Mills, Zeal Bangla Sugar, Pacific Denims, BD Thai Aluminium and Khan Brothers PP Woven Bag Industries dominated the weekly gainer list.
The participation of investors remained low and the total turnover of the week stood at Tk 21.75 billion, down from Tk 25.98 billion in the week before.
Accordingly, the average daily turnover stood at Tk 4.35 billion in the outgoing week, which was 16 per cent lower than the previous week's average of Tk 5.19 billion.
Most of the traded stocks remained confined to the floor. Out of 368 issues traded, 213 remained unchanged, 105 witnessed price fall, and 50 saw price surge on the DSE trading floor.
Most sectors saw price erosion, with the IT sector witnessing the highest price erosion, losing more than 4 per cent, followed by Tannery, service & real estate, paper & printing and life insurance.
The food sector kept its dominance in the week's turnover chart, accounting for 16 per cent of the week's total turnover, followed by engineering and general insurance.
Small-cap stocks dominated the turnover list as Fu-Wang Food became the most-traded stocks, with shares worth Tk 708 million changing hands, followed by Khan Brothers PP Woven Bag Industries, Emerald Oil Industries and Gemini Sea Food.
Junk stock Shyampur Sugar Mills was the week's top gainer, soaring 32.10 per cent while Gemini Sea Food was the worst loser, wiping out 22.40 per cent.
The Chittagong Stock Exchange (CSE) also ended lower with its All Share Price Index (CASPI) shedding 52 points to settle at 18,542 and the Selective Categories Index (CSCX) losing 31 points to close at 11,090.
The port city's bourse traded 15.62 million shares and mutual fund units with a turnover volume of Tk 449 million.