Weekly review: DSE total turnover sees exponential rise riding on huge block transaction
Stocks post marginal gain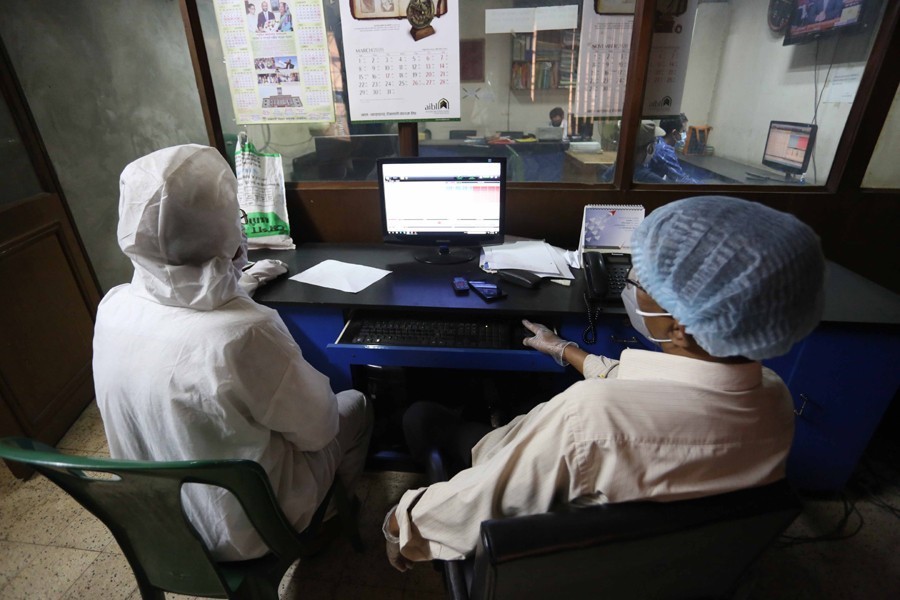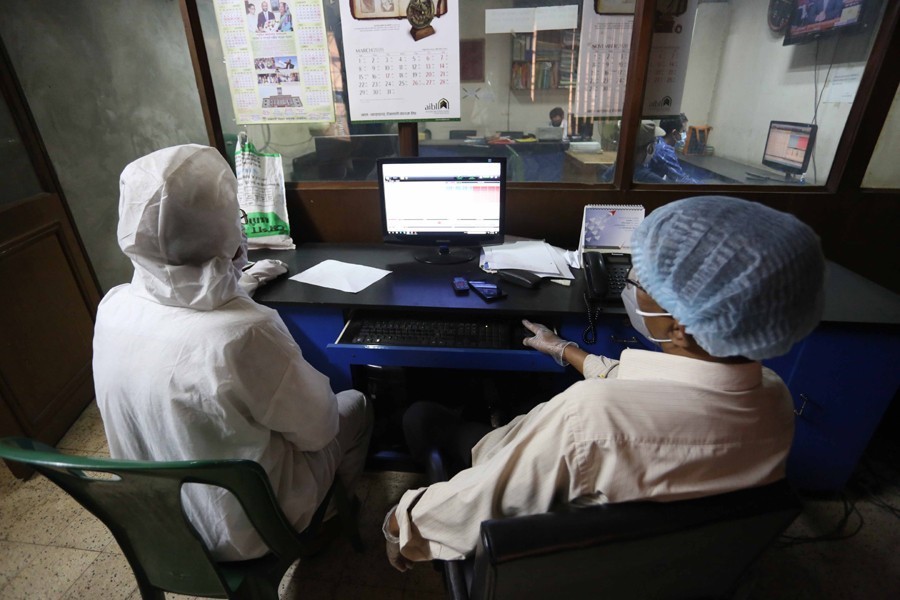 Stocks posted a modest gain in the outgoing week with turnover hitting nine years high thanks to huge block transactions of GlaxoSmithKline Bangladesh shares.
Week-on-week, DSEX, the key index of the Dhaka Stock Exchange, went up by 17.45 points or 0.44 per cent to settle the week at 3,986.
The total turnover, a crucial indicator of the market, soared to Tk 33.34 billion on the country's premier bourse last week due to the acquisition of GSK Bangladesh by Unilever Overseas Holdings BV on the block market.
The daily turnover averaged Tk 8.33 billion, which was 1365 per cent higher than the previous week's average of Tk 568 million.
Unilever completed acquisition of 81.98 per cent shares (9.87 million) of GSK Bangladesh from Setfirst, a concern of GSK Group, through a block market transaction worth Tk 20.20 billion on Sunday. Now, the listed company-GSK Bangladesh will be named as "Unilever Consumer Care" soon.
A block trade is an order of trade submitted for the sale or purchase of a large quantity of securities at an arranged price between two parties.
Block trade contributed 91 per cent to the total weekly turnover. Stocks like GSK Bangladesh (Tk 24.38 billion), United Power (Tk 4.41 billion), Beacon Pharma (Tk 452 million), Renata (Tk 427 million) and Bank Asia (Tk 138 million) dominated the block trade board.
"As floor price mechanism is not applicable in block transaction, investors looking for exit and investors seeking bargain are engaging themselves in block transactions," commented UCB Capital Management.
Market analysts said although the floor price limitation kept the market static, some investors were vibrant during the week due mainly to enjoy the existing tax benefits to reduce their income tax burden for the outgoing FY 2019-20.
EBL Securities said the reduction of lock-in period for undisclosed money investment in stocks to one year from proposed three years in the final budget also cheered a section of investors.
Despite the market edged higher, most of the investors followed cautious stance due to the adverse impact of worsening Covid-19 pandemic with looming uncertainty about the economic growth, said an analyst at a leading brokerage firm.
He noted that lower operating profits of most of the private banks in first half (H1) of the year for January-June, also made investors cautious.
Most of the shares remained stuck at the trading floor. Of the traded issues, 281 remained unchanged while only 48 issues advanced and 18 declined on the DSE.
Two other indices also edged higher. The DS30 index, comprising blue chips, advanced 9.18 points to finish at 1,339 and the DSE Shariah Index rose 2.61 points to settle at 922.
The market capitalisation of the DSE went up slightly to Tk 3,117 billion Thursday, from Tk 3,108 billion in the previous week.
Most of the sectors posted marginal return. Pharma sector posted the highest gain of 0.88 per cent, followed by power with 0.45 per cent, banking 0.36 per cent, telecom 0.26 per cent and NBFIs 0.03 per cent.
Beximco Pharma dominated the week's turnover chart with shares worth Tk 497 million changing hands, followed by Bangladesh Submarine Cable, GSK Bangladesh, Indo-Bangla Pharma and Square Pharma.
Paramount Insurance was the week's best performer, posting 8.29 per cent while Dacca Dyeing was the week's worst loser, losing 10 per cent.
The Chittagong Stock Exchange (CSE) also ended marginally higher with its CSE All Share Price Index - CASPI - advancing 59 points to settle at 11,321 and the Selective Categories Index - CSCX rising 36 points to close at 6,854.
Of the issues traded, 40 gained, 18 declined and 167 remained unchanged on the CSE.
The port city bourse traded 39 million shares and mutual fund units with turnover value of Tk 5.58 billion.