When Ajgor lost his father a couple of years ago, he suddenly found himself in a sea of uncertainty.
"The whole scenario was really a torturous one for me," recollected Ajgor, who was a mechanic by profession.
"Being the only breadwinner of my family, I had to start dealing with the whole burden with a meagre monthly income of Tk 8, 000," he said. "I had to take care of the debt of my father too," he added.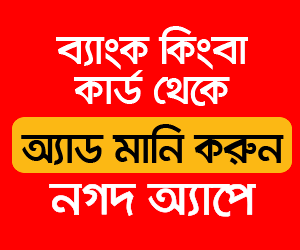 Luckily for Ajgor, his father was the client of a small insurance scheme called 'Robi Bima' and Ajgor was the nominee of that insurance policy.
"So, after getting the insurance claim of Tk 50,000 from Robi Bima, I first paid off my father's debt and then started a little business that eventually proved boon for my family."
Just like Ajgor, thousands of rural Bangladeshis, who do not had access to conventional insurance, have been able to start over a new life, thanks to a global micro-insurance start-up that started its journey in Africa eight years ago.
Headquartered in Stockholm, the mobile-based micro insurance giant called BIMA now operates in 15 countries across the world, providing its coverage to more than 30 million clients so far.
In Bangladesh, BIMA or Milvik AB started its journey in 2012 in partnership with the mobile operator Robi and Prime Islamic Life Insurance.
Currently, it has a subscriber base of more than six hundred thousand in the country.
"Bangladesh is a very exciting market for micro-insurance for a number of reasons," Gustaf Agartson, who is the founder and CEO of BIMA, said in an exclusive interview with the FE.
"One reason is its size in terms of population. At the same time, it is also a market that really needs the services that we offer," he said.
"The insurance penetration in this country is very low. And we, as a company, see that as an opportunity to make a difference to our customers."
"Because when we combine our micro-insurance solutions with mobile technology- it becomes highly accessible, cost efficient and affordable solution for the low income people," Agartson said.
In Bangladesh, the BIMA or Milvik services are exclusive to Robi prepaid and postpaid subscribers and it is called 'My Health Combo Pack'.
For availing this service, people are first required to subscribe their mobile number via USSD and once subscribed, they will start receiving the daily SMS based healthcare tips.
Subscribers can also call an exclusive helpline number to receive unlimited number of doctor consultations for the entire family along with free life and hospital cash insurance.
The My Health Combo Pack customers are also entitled to free Life insurance and Hospital cash benefit.
In addition, they get discount at Milvik's partner hospitals across Bangladesh without additional cost.
The BIMA founder CEO, however, identified the lack of awareness as a major challenge for offering such a product in Bangladesh.
"Actually, we have to educate customers about what is insurance and how it works," he said. "Apart from that, there are enormous opportunities for such micro insurance in Bangladesh."
Mr. Agartson, who has worked for Pan-European telecom giant Tele2 before founding BIMA, noted there are huge untapped opportunity for micro-insurance throughout the globe, including Bangladesh.
"Globally, there are three to four billion people today that are without any insurance coverage," he said.
"I think for a significant portion of that mobile delivered insurance is the solution." "So, we will continue to grow by doing more in each of the markets that we operate."
The BIMA founder said that his company would look to diversify its product portfolio in Bangladesh in the near future.
"We are very much focused on expanding our product portfolio in this country."
"Currently, we are offering mainly life and hospitalisation insurances. But we want to cover our customers for other kinds of events as well," he said
"We also need to drive further engagement though our My Health app and add more functionality to it," he added.
The company sees more opportunities than challenges in Bangladesh," the BIMA CEO said about Bangladeshi market.
There is still a great demand for more comprehensive health insurance coverage in the country, he argued.
"So, we need to build more comprehensive solutions in line with those needs on top of the services we are already offering," he said.