100 LCs halted for over-invoicing, says BB governor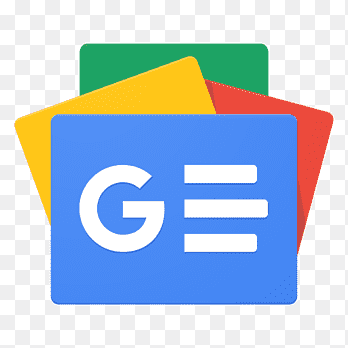 For all latest news, follow The Financial Express Google News channel.
Bangladesh Bank has halted 100 letters of credit with as much as 20-200 per cent higher than the usual prices of goods as part of efforts to prevent money-laundering through imports.
Governor Abdur Rouf Talukder revealed the information as the government and the central bank stepped up activities to save dollars with the foreign currency reserves dwindling, reports bdnews24.com.
Speaking at a programme of Bangladesh Institute of Development Studies in Dhaka on Thursday, he said restricting the importers and exporters from ways to show lower or higher prices of products is the key to prevent trade-based money laundering.
Economists have long been pointing to misinvoicing, in which product prices are shown higher or lower to launder money. Dishonest importers show higher prices of goods and collect the extra money from the exporters abroad by using over-invoicing. In under-invoicing, some exporters show lower prices of goods and collect the extra money from the importers in the recipient country.
International studies have shown huge amounts of money are smuggled out of Bangladesh through the banking channel by using misinvoicing. A study by Washington-based Global Financial Integrity said at least $8.0 billion were laundered from Bangladesh from 2004-2013 through non-transparent means, or misinvoicing.
The present dollar crisis has reignited discussions about the issue once again. On Nov 15, Abdur Rouf said the matter had come to the central bank's attention.
Following the decline of the pandemic, the rate of opening and settling of LCs for imports gradually increased past exports and remittances combined, piling pressure on foreign currency management as the reserves fell from $48 billion in August last year to $33.86 billion now.
The Bangladesh Bank restricted imports of non-essential goods and started monitoring imports of large quantities. With the measures still in place, the government hopes the situation will improve in early 2023.
But the curbs have dismayed businessmen, who complained that the banks are not issuing LCs for a dollar crisis. Some economists, however, continued to criticise the central bank for "not doing much".
"It's not true that we haven't suspended any LCs. We're resorting to price control to make sure that imports and exports are carried out at accurate prices," Abdur Rouf said.
"We've increased duty on imports for luxurious items only to establish control."
He said traders are being allowed to resume their LCs once they amend the prices of goods.
Abdur Rouf said the central bank in July started reviewing information from last year and this year, and found out importers are showing 20-200 per cent more than the actual prices of goods in some cases. The central bank is also checking under-invoicing.
"Cars costing $20,000 each have been imported at $100,000. Which indicates that they [the car exporter] gave back the rest of the money via Hundi [illegal channel of money transfer]," the governor said.
Under-invoicing is also used in imports to avoid paying taxes, said Abdur Rouf. "Apples are imported at far lower rates than at what they are sold in the market. Showing lower prices means the government is losing revenue."
"The money not shown in invoices are sent through Hundi, for which unsent foreign currencies of our expatriates are used."
Defending the 9.0 per cent lending rate cap, he said the governments of many other countries use such caps to provide low interest loans in the agriculture sector. Citing cost of operation, bankers demanded that the cap be lifted for the CMSME sector.
Abdur Rouf mentioned that a refinancing scheme with 2.0 per cent interest for banks was introduced to cut the costs, so the 9.0 per cent lending rate cap can remain. "It's not the right time to remove the ceiling for term and current deposit loans."
The governor described the shrinking reserves and growing inflation as the main challenges facing Bangladesh now. "The inflationary issue did not arise from cash flow, but rather it stemmed from higher import costs."
He also said the borrowing by the private sector has not increased much in reality, but it seems high because of high import costs over an increase in dollar price led to a rise in the
"The exchange rate of foreign currency should be set according to the market. It now depends on the market. This is why dollars are being sold at Tk 110 instead of Tk 121 in the open market. And dollars can be bought at Tk 103-Tk 104 for imports. It was much higher several months ago."
"We'll not take control [of forex trading] through regulated management. We'll gradually make it based on the market and soon the different prices of the dollar will become a uniform one."