The government has selected a total of 57 non-resident Bangladeshis (NRBs) as CIPs (commercially important persons) in recognition of their contribution to the country's economy in the calendar year 2019.
The areas that have been taken into account include foreign direct investment, remittances and imports from Bangladesh.
The Ministry of Expatriates' Welfare and Overseas Employment issued a gazette, dated November 25, 2021, with the names of the NRBs.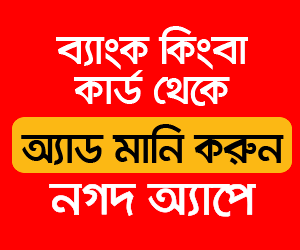 Of the NRBs, Abul Khair Mia staying in Cambodia (origin Faridpur in Bangladesh) has been selected under foreign direct investment in industrial undertaking categories.
Some 47 NRBs have been nominated for sending the highest remittances using legal channels while some nine NRBs for importing Bangladeshi products.
26 of the CIPs, Mohammad Mahtabur Rahman, Mohammad Mahabub Alam, Omar Faruk, Mohammad Monir Hossain, Syful Islam, Fakhrul Islam, Abul Kalam, Ripon Datta, Abdul Halim, Ibrahim Osman Aflatun, Mohammad Ashfaqur Rahman, Mohmmad Owahidul Islam, Mohammad Selim, Md Yunus Mia Chowdhury, Mosammat Jesmin Akhtar, Nigar Sultana, Mohammad Abu Jafor, Matiur Rahman, Md Farid Ahmed, Izaz Hossain, Mohammad Ehsanur Rahman, Khorshed Alam, Mohammad Selim, Mohammad Ayub Ali, Abdul Gani Chowdhury, Morshedul Islam are living in the UAE.
Nine of the CIPs, Mohammad Badsha Mia, Mohammad Shahjahan Mia, Abdul Karim, Nurul Amin, Mohammad Yasin Chowdhury, Mohammad Ashrafur Rahman, Mohammad Touhidul Alam, Parvez Mohammad, Kabir Ahmed are in Oman.
Kallol Ahmed, Marufa Ahmed and Iftekharul Alam are in the USA, while SM Parvez Tomal, Alamgir Jalil are from Russia; Mohammad Abdul Rahim and Ekram Farazi are in the UK.
Syed Mohammad Faruki Hassan is in Canada.
Md Kamruzzaman and Kibria Naim are in Thailand while Md Akhtar Hossain and Md Rafiqul Islam are in Malaysia; Mohammad Nazrul Islam and Lutfur Rahman Munshi are in Italy while Sheikh Monjur Morshed and Sawar Habib are in Japan.
Md Akhtar Hossain and Md Rafiqul Islam are in Malaysia while Mohammad Shohel Rana is in the Maldives; Mohammad Azadur Rahman is in Singapore while Mohammad Alam is in Saudi Arabia and Abdul Aziz Khan in Qatar.
As per the commercially important persons (expatriates Bangladeshi) Selection Policy 2018, the NRBs will be able to enjoy a number of privileges for the next two years from the date of issuance of the gazette (November 25, 2021).
They will receive an identity card from the Ministry of Expatriates' Welfare and Overseas Employment, a card for entry into the Bangladesh Secretariat.
They will be eligible to be a member of the government's policymaking committee, enjoy priority to hold meetings with high government officials at home and abroad. They would be invited to the State programmes on special days and other programmes arranged by Bangladesh missions abroad.
They will enjoy priority seat reservations in business tours in Biman, rail, road and water routes, cabins in government hospitals for themselves and their family members.
Foreign Direct Investment (FDI) by expatriates would be considered as foreign investment under Foreign Private Investment (promotion and protection) Act, 1980 (Act No Xi of 1980).
The CIPs would be able to use VIP lounge-2 Chameli at Airport, and will enjoy privileges.
In case of presence in Bangladesh, they would be invited to different national programmes and also events organised by city corporations.
The CIPs will have to submit the identity card to the concerned ministry just after one week of the expiry of its tenure.
After its expiry, the CIPs would not be able to enjoy any of such benefits.