A total of 90 workers in 53 factories, located in five industrial zones under the jurisdiction of Industrial Police (IP), have so far been infected with coronavirus till Saturday.
Out of the 53 factories, nine are non-RMG (readymade garment) and six are under Bangladesh Export Processing Zones Authority (BEPZA) with nine and eight infected workers respectively.
The rest 73 workers belong to textile and RMG sector, according to IP sources.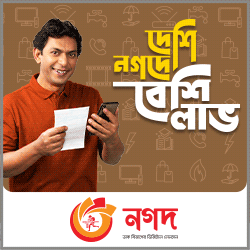 Of the, 68 workers are from 35 garment factories registered with Bangladesh Garment Manufacturers and Exporters Association (BGMEA), three from two factories with Bangladesh Knitwear Manufacturers and Exporters Association (BKMEA) and two workers from one Bangladesh Textile Mills Association member unit.
The highest 48 virus infected workers are listed with IP from Ashulia industrial belt followed by 25 from Gazipur, 11 from Chattogram, three each from Narayanganj and Mymensingh respectively.
IP, however, listed not corona infected workers at Khulna.
International Trade Union Confederation Bangladesh Council (ITUCBC) in a statement issued on Saturday said the factory owners are not fully complying with the government's instructions to start the factories slowly with a limited number of workers following the compliance and health norms.
"As a result, many garment workers are being infected," the right group said in the statement.
The cost of treatment for infected workers and the appropriate compensation for deceased workers must be paid by the concerned authority, they demanded.
The informal sector workers and expatriate workers in Bangladesh have suffered the most due to the ongoing COVID-19 pandemic, said ITUCBC.
The body also mentioned that although the government is providing food aid, the real sufferers are not getting proper aid.
They demanded the government to include workers representatives in the process of preparing and distributing the list.
In case of other industrial organisations, especially the garments sector, the rights body demanded wages and bonuses to be paid as per the government's decision.
As per government decision, employers and workers' representatives, layoffs and retrenchment should be stopped and the laid off workers should be reinstated with arrears, they added.
Meantime, on Saturday, hundreds of garment workers in Dhaka and other industrial zones stuck to their demands of realising full wages for April and arrears for March amid the risk of coronavirus infection, sources said.
Workers from at least 15 readymade garment (RMG) factories in Ashulia and Gazipur also took the streets and staged demonstration on Saturday demanding 100 per cent wage payment for April and dues of March, they added.
Non-payment of full wage for April, overtime and March arrears sparked labour unrest in different industrial zones and workers carried out demonstrations almost every day in the country's largest foreign currency sector—RMG since the reopening of factories on April 26 amid the outbreak of Covid-19 pandemic.
A total of 2,552 out of 7,602 factories under the jurisdiction of IP paid wages for April wages until Saturday.
Of them, 740 factories are the members BGMEA, 310 BKMEA-listed units, 142 BTMA mills, 283 BEPZA units and 1077 non-RMG units, according to the police.
On the other hand, a total of 334 factories did not pay wages for March and other allowances until Saturday, out of which 101 are RMG factories.