The government has reformed the crisis management core committee to look into the overall labour situation and resolve labour unrest in ready-made garment (RMG) and other industrial sectors.
The move to restructure the body came more than a decade after its formation in June 2010, officials said.
Labour and employment ministry on Monday issued a gazette notification to this end, announcing a 25-member new committee.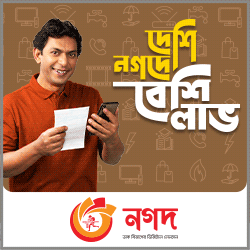 The committee, led by the state minister for labour, comprised representatives from home, commerce, industry, and jute and textile ministries, law-enforcement agencies, labour department, and department of inspection for factories and establishments.
Bangladesh Jute Mills Corporation, Bangladesh Employers Federation, Bangladesh Garment Manufacturers and Exporters Association, and Bangladesh Knitwear Manufacturers and Exporters Association leaders are also members of the committee.
Jatiya Sramik League acting president Nur Kutub Ali Mannan is representing the workers, according to the gazette.
Former shipping minister Shajahan Khan, a parliamentarian, is also a member of the panel. When asked, a senior labour ministry official said the committee was reorganised mainly to monitor the labour situation and find ways when any crisis emerges.
He explained any crisis situation like the Covid-19 pandemic and labour unrest, especially before Eid.
According to the gazette, the core committee will apprise the government immediately of any untoward incident in the RMG sector and accordingly instruct regional committees and working groups.
It will also take required measures to resolve the issues between owners and workers.
The committee will also work to implement tripartite agreements, monitor and evaluate compliance issues of the sector and instruct required measures accordingly.
Ministry sources said 23 regional crisis management committees were formed in April 2020 to ensure workers' security at industrial zones and keep the labour situation under control amid Covid-19.
They are working to ensure payment of wages, inspection of factories to find labour unrest, settlement of unrest, maintenance of health rules by workers and coordination between local administration and industrial police.