The country's merchandise export earnings maintained hefty growth during the first eight months of current fiscal year recording over 30 per cent rise this fiscal year following the good performance of apparel shipments.
Bangladesh fetched $33.84 billion during July-February period of FY'22 over that of $25.86 billion in the corresponding period of last fiscal, according to provisional data of the Export Promotion Bureau (EPB).
The overall export earnings also surpassed the set target by 16.5 per cent, according to the EPB data released on Wednesday.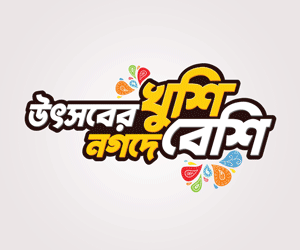 Besides, the single month export earnings in February last also sustained the growth at 34.54 per cent and earned $4.29 billion.
February is the sixth consecutive months since last September that the country's single-month export earnings have been surpassing the four-billion mark.
The February 2022 earnings also surpassed the target set for the month by 18.80 per cent, disclosed the data.
Of the total $33.84 billion export income during the July-February period, RMG sector fetched $27.49 billion, posting 30.73 per cent growth than last fiscal's rate.
A breakdown of the clothing-sector performance shows that knitwear subsector of RMG earned $15.06 billion from exports, registering 32.87 per cent growth.
Earnings from export of woven garments have amounted to $12.42 billion in the past eight months, up by 28.23 per cent.
Home-textile exports also recorded about 36 per cent growth to $993.76 million in the first eight months of this fiscal.