Foreign Minister Dr AK Abdul Momen has said Bangladesh expects a new wave of investment from Japanese origin companies and joint ventures after the completion of the Japanese economic zone at Araihazar in Narayanganj next year.
"Bangladesh welcomes investment, trade and engagement at both G-to-G and P-to-P levels," he said while addressing the 'Japan-Bangladesh Investment Summit 2021' on Wednesday, reports BSS.
The foreign minister said there are many areas where Japan and Bangladesh could engage as partners in development – be that in the development of infrastructure, or be that in the incubation of emerging sectors like ICT.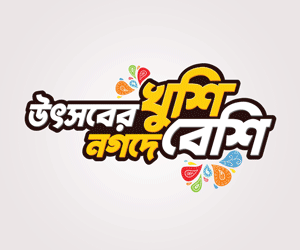 He said Japan is one of our leading partners in the plethora of mega-projects in terms of finance, construction, capitalisation and technology while it is among the top 5 foreign investors in Bangladesh according to the cumulative Foreign Direct Investment.
The trade relation between Japan and Bangladesh is now at a unique height with a trading volume of 3 billion USD while export to Japan is 1.2 billion USD and import from Japan is 1.8 billion USD.
"We want to diversify our investment portfolio, our products and export market ...we wish to serve the global markets - both industrial and consumer - in the best ways possible," he said.
The foreign minister said all Bangladesh missions abroad have been instructed accordingly to support business and economic initiatives.
He said Bangladesh deeply values the strong, wide and deep layers of relations that Bangladesh shares with Japan.
"The friendship between Bangladesh and Japan, as nation-states, which we enjoy today was rooted in the visit of the Father of the Nation of Bangladesh Bangabandhu Sheikh Mujibur Rahman to Japan in 1972", he added.
"Currently, we are pursuing a very consolidated approach towards the economic domain of diplomacy," Momen said adding that Bangladesh's Economic Diplomacy package is multi-pronged, multi-spatial and multi-dimensional.
The foreign minister said Prime Minister Sheikh Hasina is globally acknowledged for her remarkable performance in bringing a whole nation out of poverty and into a middle-income status in just less than twelve years.
"The development miracle of Sheikh Hasina remains a story to be told. It is the story of Bangladesh," he added.
While the world continues to struggle with unprecedented effects of the Covid-19 pandemic, the foreign minister said, Bangladesh has been able to achieve early recovery and be able to maintain economic growth.