Bangladesh and Japan will soon sign a memorandum of understanding (MoU) to carry out a feasibility study towards setting up a manufacturing factory for Mitsubishi cars here in Bangladesh.
The process for signing the MoU is now at the final stage and is expected to be signed during the current month, said Industries Minister Nurul Majid Mahmud Humayun during a meeting with the Japanese ambassador to Bangladesh ITO Naoki at the ministry on Wednesday.
The minister requested the Japanese envoy to come up with more investment in sugar, agri-food processing and ship-rebuilding sectors for the mutual benefits of the two countries.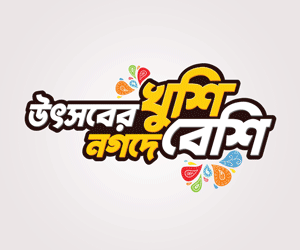 It is to be mentioned that the Japanese government has already assured Bangladesh of investing in automobile and fertiliser factories.
Referring to Japan a long-time and tested friend of Bangladesh, the minister thanked the Japanese government for extending cooperation towards the development of Bangladesh.
The meeting discussed elaborately an enhancement in bilateral cooperation between Bangladesh and Japan, for instance, setting up more Japanese industries here.
It was discussed in the meeting that even during the ongoing coronavirus pandemic, the production of fertiliser by Karnaphuli Fertilizer Company Ltd (KAFCO) was going on in full swing.
More godowns will be set up for proper preservation and supply of fertiliser, as discussed in the meeting.
An investment-friendly climate now exists in Bangladesh, said the Japanese envoy.
He said that the Bangladesh government was providing all sorts of support to foreign investors.
Bangladesh as a developing country is well ahead in expansion and adaptation of industrial technology among the countries in South Asia, the ambassador observed.
The envoy assured the minister of extending Japanese cooperation in building a new fertiliser factory in Sirajganj district and setting up an automobile testing and research institute in Bangladesh.
Additional Secretary of the industries ministry Sheikh Faezul Amin, Senior Assistant Secretary Md Salim Ullah and First Secretary of the Head of Economic Department at the Embassy of Japan Haruta Hiroki, among others, were present.