Bangladesh is looking to start producing world-renowned Japanese Mitsub-ishi cars within next few years, as the two friendly countries are working towards making the dream a reality, according to the Ministry of Industries.
As part of the move, Bangladesh and Japan will sign a memorandum of understanding (MoU) today (Thursday) to carry out a feasibility study on setting up a manufacturing factory for Mitsubishi cars here in Bangladesh.
Bangladesh Steel and Engineering Corporation (BSEC) and the Mitsubishi Motors Corporation (MMC) Japan will sign the MoU at the industries ministry to carry out the feasibility study jointly, a high official of the ministry confirmed the matter to the FE on Wednesday.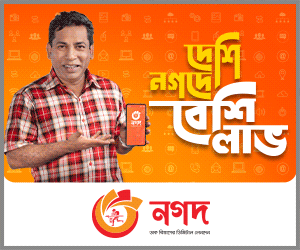 The Japanese government has already assured Bangladesh of investing not only in the automobile sector but also in fertiliser factories.
Last month, Industries Minister Nurul Majid Mahmud Humayun at a meeting with Japanese Ambassador to Bangladesh ITO Naoki hinted the possibility of signing the MoU this month for conducting the joint feasibility study.
During the meeting, the Japanese envoy told the minister that an investment-friendly climate now existed in Bangladesh.
The envoy said that the Bangladesh government was providing all sorts of support to foreign investors.
Bangladesh as a developing country is well ahead in expansion and adaptation of industrial technology among the countries in South Asia, he told the minister during the meeting.
The ambassador then assured the minister of extending Japanese cooperation in building a new fertiliser factory in Sirajganj district and setting up an automobile testing and research institute in Bangladesh.
Talking to the FE on Wednesday, the industries ministry official further said that if everything went well, the country could see manufacturing of Mitsubishi cars by 2025.
Bangladesh and Japan have been maintaining an excellent bilateral relationship for a long time.
Japan is considered to be a vital development partner of Bangladesh.
The Bangladesh government allocated over 1,000 acres of land to Japan for establishing an exclusive economic zone for Japanese investors at Araihazar in Narayanganj.
Massive development works are going on to build a Japanese economic zone there.
A high official of the Bangladesh Economic Zones Authority (BEZA), preferring anonymity, told the FE that they were expecting the Japanese investors to set up manufacturing plants for Japanese cars at the designated Japanese economic zone in Narayanganj.
Industries Minister Nurul Majid Mahmud Humayun, State Minister for Industries Kamal Ahmed Majumder, Secretary of the ministry Jakia Sultana, Japanese Ambassador to Bangladesh ITO Naoki, Bangladesh Ambassador to Japan Shahabuddin Ahmed, and officials of MMC Japan and BSEC are expected to be present at the MoU signing ceremony today.