Bangladesh picks US company to negotiate deal on long-term LNG purchase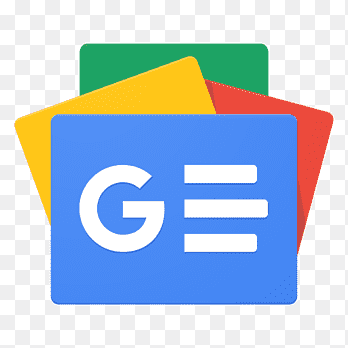 For all latest news, follow The Financial Express Google News channel.
Bangladesh has now picked US oil-major Excelerate Energy as a third company to negotiate liquefied natural gas (LNG) purchase on a longer term, on unsolicited deals.
Over the last couple of months the state-run Petrobangla had carried out preliminary negotiations with local Summit Group and Middle East's Emirates' National Oil Company (ENOC) for long-term LNG supply sans biddings as per a standing law, said sources.
The state petroleum corporation bids for deal-making with the global firms under the Speedy Supply of Power and Energy (Special Provision) (Amendment) Act 2010 bypassing competitive tendering process.
The law provides for immunity to those involved with a quick-fix solution worked out when there were urgencies created by energy shortages in catering growing needs.
Rights groups and energy experts, however, call for ensuring transparency and accountability in selecting new suppliers of the expensive fuel, LNG.
"The government should select long-term LNG suppliers following an open and competitive mechanism," says energy adviser of the Consumers Association of Bangladesh (CAB) Prof M Shamsul Alam.
If the government selects the suppliers arbitrarily, the purchase price of expensive LNG will be costlier, he adds.
The government should avoid the path of selecting long-term LNG suppliers through unsolicited mechanism for the sake of ensuring its 'anti-corruption' image, says energy-expert Prof M Tamim.
Sources say Excelerate has shown interest in supplying LNG for 2022 following JKM (Japan, Korea, Marker) index, meaning the price will reflect the spot-market value of LNG cargoes delivered into Japan, South Korea, China and Taiwan.
For 2023 and onwards, the US firm has proposed to supply the gas at around 11.70 per cent of the three-month average price of Brent crude oil plus US$ 0.35 constant per MMBtu (million British thermal unit), says a senior Petrobangla official.
The official, however, wouldn't disclose the price quoted by Summit and ENOC.
Sources say apart from the three, half a dozen more companies had earlier proposed to supply LNG under long-term arrangements.
Currently, the country imports LNG under long-term deals from two state-run global suppliers-Qatar's Qatargas and Oman's Oman Trading International (OTI).
Of them, OTI also offered to double its LNG supply to Petrobangla to 2.0 million tonnes per year (Mtpa) from its existing supply deal for 1.0 Mtpa under similar terms, but to no response yet.
Qatargas, however, has yet to place any proposal to augment its LNG supply, said the official.
The global firms are in queue to supply LNG under long terms seeing its mounting demand in Bangladesh.
Currently, around 400 million cubic feet per day (mmcfd) of regasified LNG is being supplied into the national grid as Summit's FSRU is currently inoperative for ruptures to 'mooring line.'
Bangladesh will need to import around 30-tonne per-year (MTPA) LNG to satisfy a growing local demand by 2041 as domestic gas reserves are depleting fast, according to a report prepared by Copenhagen-based research firm Ramboll in association with Geological Survey of Denmark and EQMS Consulting Limited.
The country's existing gas reserves will run out by 2038 unless new exploration and discovery take place, says the report.
Bangladesh's current natural gas production from domestic fields is hovering around 2,300 mmcfd against the overall demand for around 4,000 mmcfd, according to Petrobangla.
This deficit has to be met by imports, the report says.
By 2041, the demand for natural gas would be around 8,000 mmcfd, Petrobangla predicts.
Bangladesh started importing LNG on April 24, 2018, with the arrival of US energy-giant Excelerate Energy's "Excellence" with 136,000 cubic metres of lean LNG from Qatar at its Moheshkhali Island terminal.
Petrobangla inked first-ever sales and purchase agreement with Qatar's RasGas, later renamed Qatargas, on September 25, 2017 to buy annually around 2.5 million tonnes per year (Mtpa) of lean LNG over 15 years.
During the initial five years of the deal, QatarGas will supply annually around 1.8 Mtpa of LNG, which will be increased up to 2.5 Mtpa in next 10 years.
The purchase price has been set at around 12.65 per cent of the three-month average price of Brent crude oil plus US$ 0.50 constant per MMBtu (million British thermal unit).
If Petrobangla has more demand during the first five years, it can increase the LNG-import volume annually to 2.5 Mtpa, and during the next 10 years Petrobangla has the option to reduce the amount by 10 per cent a year.
If Bangladesh takes less than the base amount of LNG, in any year, it will have to pay the price on a take-or-pay basis.
Petrobangla has a similar SPA with Oman's OTI to import annually around 1.0 Mtpa of LNG for 15 years.
It has a similar SPA with Oman's OTI to import annually around 1.0 Mtpa of LNG for 15 years.
The petroleum marketer is purchasing LNG at around 11.9 per cent of the three-month average of Brent crude oil prices plus $ 0.40 cents per mmBtu from OTI, and the payments are to make within 25 days of delivery.
Petrobangla has the option of increasing LNG import to 1.5 Mtpa or lowering it to 0.9 Mtpa without having to pay any penalty.
Currently, the agency is importing around five to six LNG cargoes, having the quantity of around 138,000 cubic metres, every month.
It also imports every month a couple of LNG cargoes from spot market to feed into domestic demand.