The government won't increase fertiliser prices for now despite rocketing global prices of it and other agriculture inputs, in a costly tradeoff that pushes total farm subsidy to Tk 280 this fiscal.
Agriculture Minister Dr Muhammad Abdur Razzaque in a press briefing Monday unveiled the plan, at a time when hiked fuel prices are pushing up cropping costs and resulting in agflation or a general increase in food prices.
The minister admits to growing concerns over the overall situation largely stemming from overheated global market following supply-chain disruptions and production problems owing to the covid-19 pandemic.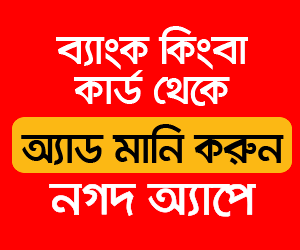 Despite such pressure of high expenditure, his party-led government will keep the current retail prices of fertilisers unchanged to maintain the sound growth of crop production, Dr Razzaque told reporters at the press meet on the overall condition of stock, prices and subsidies on fertiliser.
He said import of urea, TSP, MOP, and DAP now costs Tk 96, 70, 54 and Tk 93 a kg respectively in the current financial year 2021-22, which was Tk 32, 33, 23, 37 a kg respectively last FY.
The farmers have got the input at subsidised rates of Tk 16, Tk 22, Tk 15 and Tk 16 a kg respectively for last few years.
The government is giving Tk 82 a kg in subsidy on urea, Tk 50 on TSP, Tk 41 on MOP and Tk 79 on DAP this FY.
He said the total expenditure on farm subsidy would come to Tk 280 billion when the allocation this fiscal is Tk 95 billion.
Already, Tk 190 billion has been spent while another 90 billion will be needed
"We are working to strike checks and balances so that such higher subsidies wouldn't affect other development works," Mr Razzaque says.
Farm inputs, including fertiliser, have witnessed a skyrocketing trend across the globe, fuelling up government subsidies, the agriculture minister pointed out.
The agro-input import from Belarus has almost stopped while fertilisers are being imported from Russia, China, the Middle-East and elsewhere in the world, he adds.
Freight charge has also escalated, significantly contributing to a further hike in fertiliser prices, the agriculture minister continues on the blowback from the disruptive global pandemic.
He says since 2009, the government has provided above Tk 880 billion as farm subsidy which helped boost production of both food and cash crops.
He gives a breakdown on the output of the farm-sector spending on high priority: cereal-crop production increased to 45.5 million tonnes, onions to 3.3 million tonnes and jute to 7.72 million bales in FY'21 in the country.
The minister expressed the hope that prices of all farm inputs across the world would come down soon-with the world situation of reopening is increasingly taking a turn for the better.
He further said the farmers would need 5.75 million tonnes of fertilisers, including 2.6 million tonnes of urea, 1.6 million tonnes of DAP, 0.7 million tonnes of TSP and 0.7 million tonnes MOP this FY. "And we have enough stock to meet the requirement."
About future course of action on this front the agriculture minister said before taking any step to review fertiliser prices at the retail level, the government would discuss it with experts, civil society, intellectuals, media and farmers.