Bangladesh's container ship operator HR Lines Limited, a subsidiary of shipowner Karnaphuli Group, will expand its connectivity with regional transhipment hubs with the procurement of up to six boxships, each having a capacity of around 1,550TEU, in the coming months.
With the acquisition of more ships to its fleet in 2021, HR Lines will expand services between Chattogram and the region's transhipment hubs.
Since June last year, HR Lines' two container vessels, Sahare and Sarera, with a capacity of 1,550TEU each, have been operating on the Chattogram–Singapore-Port Klang-Chattogram route.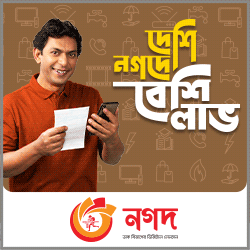 "Four of the [latest] vessels are expected to join the fleet within the next five months. At least two ships, MV Hr Hera and MV Hr Rhea, of 1,454TEU each, will be deployed on our Chattogram-Colombo Express (CCE) Service from the first week of April this year," said Hamdan Hossain Chowdhury, director of HR Lines.
These two ships will operate a fixed day, weekly service, Hamdan told Container News.
"Two more ships each with a capacity of 1,550TEU will be added to our fleet in August 2021 and these will also be deployed on the CCE trade, upgrading it to a twice weekly service," the HR Lines director added.
All vessels operated by HR Lines are owned by the parent Karnaphuli Group and are registered under the Bangladesh Flag. HR Lines, as a Bangladesh company as well as a Bangladesh flag vessel operator, commenced its operations in mid-2020.
Hamdan said the container line has finalised its agency appointments in Colombo. Clarion Shipping Private Limited, a company of Hayleys PLC group, will be acting as its cargo booking agents and Eastern Maritime Limited will be its husbanding agents.
"With the launching of CCE, we expect to move 240,000TEU between Bangladesh and our three major transhipment hubs of Singapore, Port Klang and Colombo in 2021, our first full year of operation," said Raimah Chowdhury, managing director at HR Lines.