Price manipulation of essentials
BCC cases against 11 cos, traders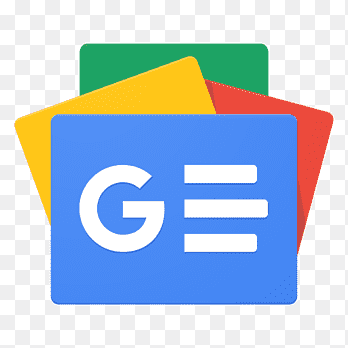 For all latest news, follow The Financial Express Google News channel.
Bangladesh Competition Commission (BCC) has filed cases against 11 companies and individual traders allegedly for market manipulation by jacking up prices of many daily essential commodities since the beginning of the Russia-Ukraine war.
The cases were filed under sections 15 and 16 of the Competition Commission Act, and sent notices in this regard to the accused ones on Wednesday, said officials at the BCC.
They said hearings on the cases are scheduled to be held on September 26 and 27.
The cases were filed against two traditional rice traders, two corporate companies involved in rice trading, one flour-marketing company, three individual traders and one company involved in marketing egg, two chicken-farming companies and one corporate company involved in manufacturing toiletries like soap, detergent and paste.
The section 15 states organisations or individuals will be penalised if it is proved that they have created monopoly by influencing the market.
And, section 16 states those who use this opportunity to manipulate the price of a product from a foremost position in the market or production of an item will be punished.
The companies and individuals including proprietor of Rashid Agro Food Industry Ltd Md Abdur Rashid, Managing Director of Unilever Bangladesh Ltd, Managing Director of Kazi Farms Pvt Ltd Kazi Zahedul Islam for two cases on egg and chicken, Managing Director of Paragon Poultry Ltd for two cases for both egg and chicken, Managing Director of City Group of Industries Ltd for two cases for rice and flour, Adani Wilmar's Bangladesh Edible Oil Ltd, proprietor of Naogaon based Belcon Group Md Belal Hossain, president of the city's Tejgaon-based Egg Aratdars Multipurpose Cooperative Samity Md Amanat Ullah.
BCC Chairperson Md Mofizul Islam confirmed the information and said the commission filed the cases based on logical evidences.
Earlier a report, published by The Financial Express on August 28 last, showed that more than key essentials and services have become costlier by 15-50 per cent just in the last three months, biting a good portion of the real income of millions of people.
Apart from costly diesel and rocketing import costs followed by appreciation of the US dollar, market syndication was found as a key reason for such abnormal hikes, according to the report.
It said expenditure for staple rice and flour, both liquid and powdered milk, egg, and toiletries reached a record high in August last while sugar, fish, chicken meat, many vegetables (seven vegetables and green chilli), some spices (clove, cumin seed, onion, red chilli), pulses (anchor, lentil) also witnessed a notable hike during this period, according to Trading Corporation of Bangladesh (TCB), Department of Agricultural Marketing (DAM) and city groceries.
Rice prices hit all time high as coarse rice was retailed at Tk 56-58, medium at Tk 62-65 and finer loose at Tk 75-92 a kg and finer branded at Tk 84-98 a kg in the markets, according to the report.
Farm brown egg price reached an all-time high Tk 160-180 a dozen in between August 5 and August 18, later it declined to Tk 125-130 and again increased to Tk 150 a dozen on September 16.
A 500 gram detergent pack of a leading company increased to Tk 90 a packet in August from Tk 60-65 earlier, according to groceries.