CHATTOGRAM: After long 10 years a Bangladeshi flag carrier ship anchored at the jetty of Chittagong port on Sunday.
The Bangladeshi flag carrier ship MV Sierra will start its maritime vogue on Tuesday next with export containers from Chittagong sea port.
The Bangladeshi flag carrier ship will ply the Chattogram-Singapore-Kelang port route regularly, said sources.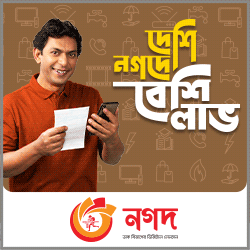 Karnaphuli Group procured two ships named MV Sarera and MV Sahera which are carrying Bangladeshi's flags. Of these, MV Sarera anchored at the New-mooring Container Terminal (NCT) jetty-4 on Sunday. The ship will be loaded with containers within 48 hours and the ship will start from Chittagong port for Singapore on Tuesday next. As a result, after one decade, a Bangladeshi flag carrier will carry containers from Chittagong port.
The two ships MV Sarera and MV Sahera can carry 1550 TEUs of containers each. MV Sarera will carry 1400 TUEs of containers on Tuesday. The loading of containers already started, said the officials of traffic department of Chittagong Port Authority (CPA).
On the other hand, staffs of Saif Powertec Limited have expressed hope that the loading of 1400 TEUs of containers will be completed within the schedule of 48 hours. As a result, the ship can leave Chittagong port on Tuesday.
Director of Karnaphuli Group Hamdan Hossain Chowdhury said, "We have planned to start our maritime trade and business again by our new ships MV Sarera and MV Sahera which are carrying Bangladeshi flag to the world. Once upon a time, our country had a heritage of own ships. Now, we are starting the maritime business with Bangladeshi flag carrier ships. I hope that we can expand our maritime trade and increase the number of ships in future."
"MV Sarera will go to Singapore to Kelang port with containers from Chittagong port and return from the Kelang port with import goods," he added.
According to the sources in CPA, a total of 84 foreign ships under the management of 22 feeder operators are operating at Chittagong sea port. The said foreign flag carrier ships used to carry goods from Singapore, Malaysia, Sri Lanka and China.
The officials of Traffic Department of CPA said that the Bangladeshi flag carrier ship operation was stopped in 2010 at Chittagong port by stopping the operation of Bangladeshi flag carrier ships of HRC Shipping Company at that time.
Earlier, QC Shipping Company stopped the operation of their Bangladeshi flag carrier ships in 2007. As a result, there were no Bangladeshi flag carrier container ships at Chittagong port to carry goods in containers in last 10 years.
There were two Bangladeshi flag carrier ships named Banglar Shikha and Banglar Robi which were owned by Bangladesh Shipping Corporation. Besides, QC Shipping Company owned two Bangladeshi flag carrier ships named QC Teal and QC Pintail while they had a total of seven foreign flag carrier ships.