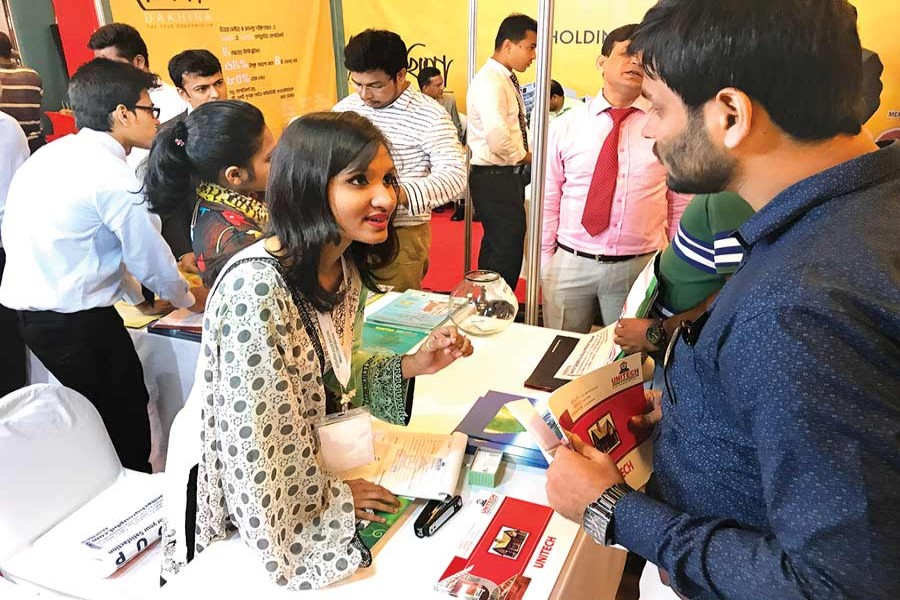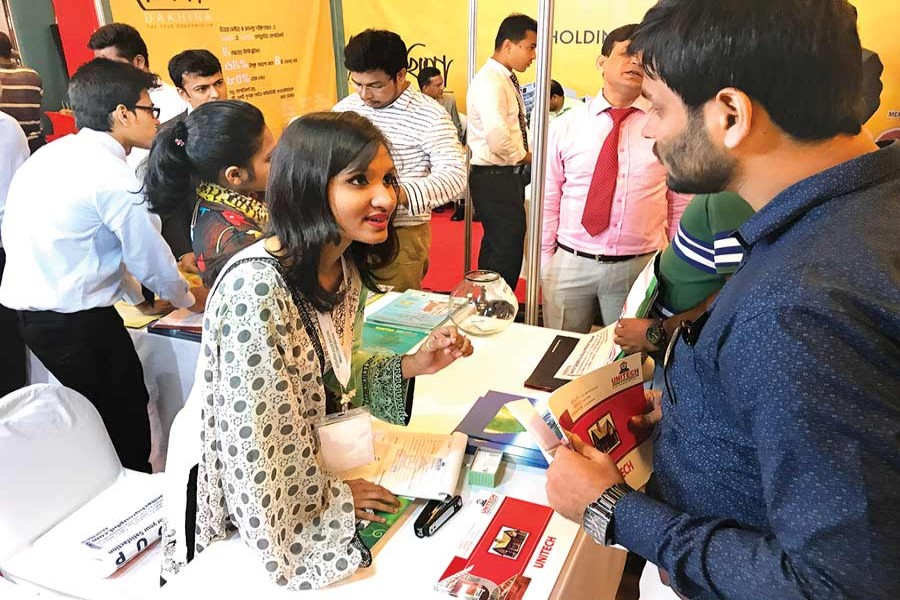 The first 'Housing Finance Fair-2017' kicked off Thursday in the city to showcase home loan products, flats and apartments.
The state-run Bangladesh House Building Finance Corporation (BHBFC), which has organised the fair, is offering 50 per cent discount on all applications and inspections fees on fair premises and at its offices across the country during the three-day fair.
A limited number of prospective home buyers and loan recipients visited the fair at the Pan Pacific Sonargaon Hotel on the first day of the housing finance fair.
A total of 45 housing and financing organisations participated in the fair, of which only seven banks and financial institutions took part in the fair.
"We have organised the fair for the first time to help disseminate information about services and advanced technologies of the housing sector," said the corporation's Deputy General Manager Arun Kumar Chowdhury.
The Real Estate and Housing Association of Bangladesh (REHAB) is supporting the corporation for organising the fair.
The organiser said that organisations related to the housing sector, real estate and building materials are taking part in the fair with their latest addition, technology and offers.
The house building corporation had planned to attract at least 80 organisations including top housing finance providers but failed to attract major players.
Visitors also complained that not so many famous organisations participated in the fair.
Speaking at the inauguration programme, Housing and Public Works Minister ?Mosharraf Hossain said the government would control building houses given the scarcity of land.
"People are building homes on agricultural land. It has to be in a planned way because the country has limited land," he said.
He said that the government has already taken detailed plan for housing development in 14 upazilas. Other upazilas will be brought under the plan in future, he added.
BHBFC Managing Director Debasish Chakrabarty said, "The main objective of the fair is to bring all relevant organisations under a single roof in order to create a huge opportunity for local and foreign investments.
BHBFC Chairman Sheikh Aminuddin Ahmed, Housing Secretary Shahidullah Khandaker REHAB president Alamgir Shamsul Alamin and Vice-president Liakat Ali Bhuiyan spoke at the programme, among others.