The ongoing Boro procurement target this year might not be fulfilled as little quantity was procured compared to the target during the last nearly two months since its inception.
Earlier, the government on April 28 started the procurement of Boro paddy and rice across the country.
The procurement will continue until August 31, 2022.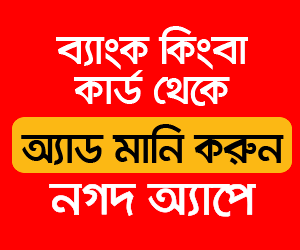 This year the government has decided to procure 0.65 million tonnes of paddy (6,50,000 tonnes) while boiled rice 1.3 million tonnes ( 13,00,000 tonnes) and non-boiled rice 50,000 tonnes.
Boro paddy is being procured directly from the farmers at Tk 27 a kilogramme (kg) while boiled rice at Tk 40 (a kg) and non-boiled rice at Tk 39 (a kg).
The Directorate General of Food (DG Food) will collect 650,000 tonnes of Boro paddy directly from farmers while 1.3 million tonnes of boiled rice and 50,000 tonnes of non-boiled rice from the rice millers during the current Boro season.
A high official of procurement section of the Directorate of Food told the FE that until Sunday that they had procured 1,08,890 tonnes of paddy or 16.75 per cent against the target while boiled rice over 0.48 million tonnes (484,496 tonnes) or 37.26 per cent of the target and sun-dried rice 8,445 tonnes or 16.89 per cent of the target.
Earlier, while inaugurating Boro procurement drive Food Minister Sadhan Chandra Majumder directed the officials and employees concerned at the grass-root level to be careful and not to harass the farmers while purchasing paddy from the farmers.
The minister also asked the food officials not to compromise with the quality of paddy and rice during the ongoing procurement drive.
He directed them to follow health hygiene rules, including physical distancing and masking up while procuring Boro paddy and rice.
Mr Majumder asked them to fix the problems of farmers with due importance during registration through apps in the upazilas where the app registration system has been introduced to procure paddy.
A high official of the DG Food, preferring anonymity, told the FE that the ongoing floods in some districts of the country have hampered the ongoing procurement drive.
He said that the procurement target may not be fulfilled this year. He, however, said the country has sufficient food stocks to meet the requirements.
The country has a stock of over 1.3 million tonnes (13,09,797 tonnes) of rice while wheat over 0.16 million tonnes (1,66,355 tonnes) and paddy around 90,000 tonnes.