Both FSRUs back in business after Mocha
Frequent power cuts, severe gas crunch to ease off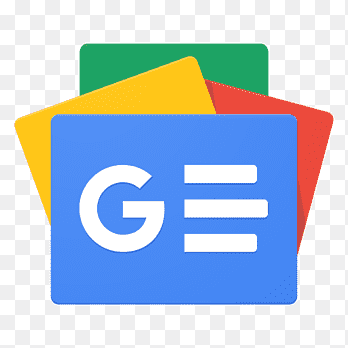 For all latest news, follow The Financial Express Google News channel.
The LNG re-gasification unit owned by the US's Excelerate Energy resumed operations on Saturday after an eight-day hiatus, providing relief to the country's gas-guzzling consumers.
The country's overall liquefied natural gas (LNG) re-gasification reached a record high of around 950 million cubic feet per day (mmcfd) on Sunday as both floating storage and regasification units (FSRUs) are now operational, Petrobangla Chairman Zanendra Nath Sarker told the FE Sunday.
LNG re-gasification from both FSRUs will continue at a high volume over the next week as Petrobangla plans to use the currently available inventory of LNG, which has been stocked over the past several days.
Zanendra Nath Sarker said that Excelerate Energy's FSRU was successfully tied up with the Moheshkhali mooring system in the Bay of Bengal on Saturday morning and started re-gasifying LNG from Saturday night.
A senior Petrobangla official confirmed that the remaining FSRU, owned by Summit Group, resumed LNG re-gasification on May 15 after a three-day suspension.
On May 12, both FSRUs were disconnected from the Moheshkhali mooring systems in the Bay of Bengal due to cyclone alerts. This suspension caused severe gas and power load shedding across the country, impacting the gas-hungry national grid and power generation plants.
According to the official, Excelerate Energy's FSRU was moved to the deep sea to avoid potential Cyclone Mocha damage, while Summit Group's FSRU remained tied to the mooring.
Insiders said that Excelerate Energy had planned to resume operations of its FSRU on May 23. However, they were able to resume three days ahead of schedule, considering Petrobangla's request to restart operations as soon as possible.
To tie up its FSRU to the mooring system and resume LNG re-gasification, Excelerate Energy had to fly in technical experts from Belgium, as per insiders.
Officials said that Petrobangla was unable to unload any LNG cargo to the FSRUs since the night of May 12 due to a mismatch between LNG re-gasification and supply in preparation for Cyclone Mocha.
When operations ceased on May 12 night, both FSRUs were nearly half full, with each terminal storing around 75,000 cubic metres of LNG.
As a precaution for the cyclone, two LNG cargoes - one from the spot market and another from OQ - were stranded in the deep sea.
The current full LNG re-gasification capacity has accommodated the delivery schedule of several more LNG cargoes. Businessmen in Bangladesh's port city Chattogram reported that the city, which relies entirely on re-gasified LNG from FSRUs, was almost non-functional due to the closure of businesses.
Farhan Noor, general secretary of the Bangladesh CNG Filling Station and Conversion Workshop Owners Association, said that all 50 CNG filling stations in Chattogram remained closed since Friday night when FSRU operations were suspended.
He added that CNG filling stations in other areas were receiving gas at lower-than-expected pressure, leading to increased operational costs.
According to a senior official from the state-run Bangladesh Petroleum Corporation (BPC), Eastern Refinery Ltd (ERL) - Bangladesh's lone crude oil refinery with a capacity of 1.50 million tonnes per year - remained shut since the morning of May 13 due to the gas crisis.
Karnaphuli Gas Distribution Company Limited (KGDCL), the sole gas distributor in the port city, expressed regret for the dire situation faced by the residents of Chattogram on Saturday and stated that it would take six to seven days to restore normalcy.
According to KGDCL, the port city's households, businesses, nearby fertilizer factories and power stations require a daily supply of at least 350 million cubic feet per day (mmcfd) of gas.
People across the country experienced the impact of severe load shedding due to the non-operation of the FSRUs and the decrease in natural gas supplies last week, according to sources.
Besides, businesses and commercial operations have been significantly disrupted by frequent electricity outages in major parts of the country, as mentioned by the sources. State-run electricity marketing and distribution companies have enforced multiple power cuts in various city areas.
Petrobangla has planned to invoke the force majeure provision under the existing contracts with LNG suppliers to avoid penalties resulting from delays in receiving LNG cargo, said sources.
Similarly, FSRU owners may also seek to utilise the force majeure provision due to their inability to maintain operations over the past few days, sources suggest.
Force majeure is a common contractual clause that relieves both parties from liability or obligation when an extraordinary event or circumstance beyond their control, such as war, strike, riot, crime, epidemic, or sudden legal change, prevents one or both parties from fulfilling their obligations.
With the resumption of LNG re-gasification from both FSRUs, the country's overall natural gas supply increased to around 3,000 million cubic feet per day (mmcfd) on Sunday. This marks an improvement from as low as 2,150 mmcfd reported last week.