Businesses were facing problems in submitting VAT returns online due to a technical glitch in the system ahead of deadline that expired on Tuesday.
VAT consultants and other businesses said they were experiencing the hiccup during the past two days.
They requested the National Board of Revenue (NBR) to extend the deadline for submission of returns considering errors in its system.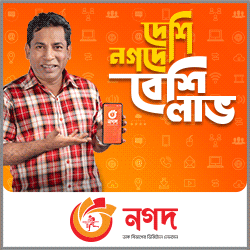 According to the VAT law, each BIN (business identification number) holder has to pay Tk 10,000 in penalty in case of his/her failure to submit VAT returns within the deadline.
The VAT online system generates the penalty automatically on the BIN holder.
Kazi Mustafizur Rahman, project director of the VAT Online Project, admitted to a fault in the system and said they were working to resolve it.
There was no possibility to extend the time frame for VAT returns beyond June 15, 2021, for the VAT returns of May 2021, he said.
Mr Rahman requested the businesses to save the information of VAT returns on the website so that the system can insert it later.
Md Daud Faraizy, a VAT consultant, said many VAT payers could not submit returns for technical errors online.
They could not even log in the site to put up information in the VAT returns, he added. Mr Faraizy demanded an option for businesses to save information on the site prior to filing their returns. Currently, some 112,000 out of 250,000 BIN holders submit VAT returns online every month. Due to slow speed of internet and time-consuming process, according to VAT payers, many of them are discouraged to submit returns online.
The project is encouraging online return submissions to facilitate the submission of the document from anywhere without visiting VAT office. It has directed field-level VAT offices to send the manually submitted returns to the central processing centre to convert those into online returns.