President of Chittagong Chamber of Commerce and Industry (CCCI) Mahbubul Alam has called upon the traders and businesspeople to sell essentials at lower prices and with very nominal profits.
He said, "Some of our traders are tarnishing the image of the business community as they are hiking the price of essentials for more profits. If the leaders of the business community do their duties in this regard, there is no need to conduct any mobile court at any market."
Mr Alam said these while addressing the view exchange meeting with the traders and business community on controlling price of essentials at the Bangabandhu Hall at the World Trade Centre (WTC) of CCCI on Monday.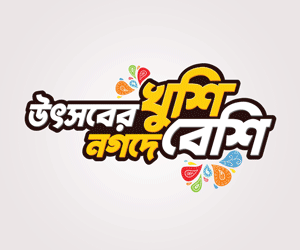 He said the price hike of essentials is so high that it is unreliable.
He mentioned that the price of essentials is hiking in the world market too.
He said in the meeting, "The importers are importing wheat and other essentials from Russia at high prices and they are selling them in the local markets at low prices. They are, thus, providing services to the country's people."
He further said, "The high price of US dollar is one of the prime causes of the price hike of essentials in the local market now."
He commented that the traders should sell the essentials as per the rate fixed by the government, and they should display the price list at the shops.
"None can do business by standing against the government. So, we should follow the rules and regularities and also directives of the government. The importers should ensure the supply chain of essentials including edible oil before the Eid-Ul-Azha. Besides, the small importers should start the import of essentials like the big importers to maintain the supply chain and decrease the dependency on the big importers," he added.
Among others, Deputy Director of Directorate of National Consumer Rights Protection Foyez Ullah, CCCI directors Ahid Seraj Swapon and Md Alamgir, and General Secretary of Khatungonj Trade Association Sayed Sagir Ahamed addressed the meeting.
Business community leaders including the presidents and general secretaries of trade associations of different markets in Chattogram were present at the event.