Cement manufacturers have made three proposals, including exemption of advance income tax (AIT), from final settlement to help survive the industry.
The Bangladesh Cement Manufacturers Association (BCMA) sent the proposals to the chairman of the National Board of Revenue (NBR) on Sunday.
The two other demands are the fixing of import tariff in line with international market and the refunding of advance tax if final tax is less than that.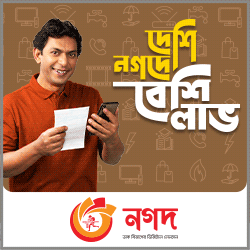 Presently, the cement makers pay 3.0-per cent AIT.
"We've been surviving continuous losses and some factories have already shut operations while others are about to close," said a letter signed by BCMA president Md Alamgir Kabir.
The association said cement makers' long-standing demands were not evaluated. "It's unjust to cement makers as they are saddled with financial burden."
According to the BCMA letter, the cement manufacturers pay tax as part of their commitment to the nation.
"By the same token, they should also be facilitated for the sake of their survival," it stated.
The letter said the NBR currently calculates import tariff based on the previous price of $50 per tonne.
"The clinker price in the international market is $38-40 per tonne and its import tariff should be set accordingly," suggested the BCMA.