Chevron moves for fresh gas drilling in Bibiyana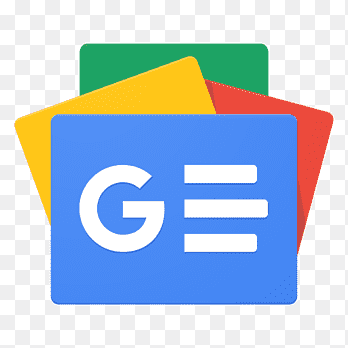 For all latest news, follow The Financial Express Google News channel.
US oil major Chevron moves for drilling a new gas well in Bangladesh's largest producing field in Bibiyana, after around a six-year pause, at a time when the country has to make do with insufficient output.
The firm has submitted a work plan along with budget to the state-run Petrobangla for drilling the Bibiyana-27 well meant to augment the country's overall natural gas production, a senior official concerned told the FE Saturday.
The official could not disclose the amount Chevron quotes for investing in the drilling.
Previously, the company had invested around US$500 million under in Bibiyana gas plant- expansion project during 2012-2015, which included a plant expansion, new development wells and an enhanced liquids-recovery unit.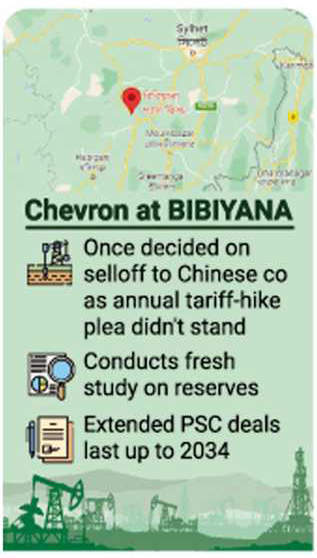 In 2015, it had proposed to invest around US$650 million for installing a new compression station in the Bibiyana gas field and drill three more wells in Jalalabad gas field, tagging a condition of annual tariff hike by 3.0 per cent for Bibiyana gas.
The US firm later dropped the investment plan as Petrobangla rejected its plea for annual hike in gas tariffs.
Instead, it announced its exit plan through selling off its Bangladesh stakes to a Chinese joint venture, Himalaya Energy, in April 2017.
The US firm reversed its sellout decision in October 2017 when Petrobangla moved to acquire its assets. It decided to stay back in Bangladesh and carry on its operations.
Over the past couple of years, Chevron had carried out an 'exploration study' in 11 onshore blocks, fully or partially, to delineate new hydrocarbon prospects and help augment the country's overall natural gas output.
Among the blocks 1, 2A, 2B, 3A, 3B, 8, 9, 11, 12, 13 and 14 which were studied by Chevron, few are still vacant, or unexplored, some owned by the state-run Bangladesh Gas Fields Company Ltd (BGFCL) and some owned by Sylhet Gas Fields Ltd (SGFL) while the remainder are Chevron's.
During the study, the international oil company or IOC attained access to relevant data and carried out study in reservoir 'stratography', and unconventional reservoir 'facies,' say sources.
It also aims to further conduct study in the 'relinquished areas,' in all the three of its blocks, which it had surrendered to Petrobangla earlier seeing 'poor' prospects there.
The firm also sought to attain a 60-square-kilometer 'flank' area outside its existing contract zone to the north of the Bibiyana gas field in the gas-rich northeastern region
Petrobangla recently approved 'in principle' the US oil-and-gas- exploration firm's bid for extending its foothold on the sector.
''Chevron has planned to drill several gas wells in the flank area if its drilling of Bibiyana-27 well gets well,'' says one official of the petroleum corporation.
The Bibiyana onshore gas field, located under block 12 in Habiganj district of Sylhet division, produces around 1,200 million cubic feet per day (mmcfd) of gas, which accounts for over half the total output from local gas fields.
The country's overall natural gas output was around 2,885 mmcfd as on March 10, 2022, of which local gas fields, including Bibiyana, produced around 2,314 mmcfd and the remaining 571 mmcfd came as re-gasified LNG (R-LNG), according to Petrobangla statistics.
Chevron Bangladesh is currently the largest producer of natural gas in Bangladesh with its output of around 1,397 mmcfd from three of its onshore fields--Bibiyana, Jalalabad and Moulvibazar. The fields are located in blocks 12, 13 and 14 respectively.
The company signed PSC in November 2004 with Bangladesh's state energy agency, Petrobangla, and the government to explore gas in Bibiyana field.
It started supplying natural gas commercially from the Bibiyana turf in March 2007 with an initial production capacity of 250 mmcfd on an initial investment of $200 million.
The firm's output was increased to around 900 mmcfd from October 2014 and raised further to around 1,200 mmcfd from March 2015.
Chevron Bangladesh is currently getting around US$2.76 per Mcf from Petrobangla for its gas from the Bibiyana field.
Discovered in 1998, the Bibiyana field was initially estimated to have 2.40 trillion cubic feet (Tcf) of proven recoverable gas.
But follow-up studies and development of this field have confirmed that the field is much larger than the initial assessment and with the latest estimation of 2015 Bibiyana's reserves stand around 7.0 Tcf.
Petrobangla has already extended the PSC tenure for Jalalabad, Moulvibazar and Bibiyana gas fields of Chevron by five years each with a provision of extending it by five more years to boost exploration.
The PSC tenure of Jalalabad and Moulvibazar gas field under block 13 and 14 has been extended by five years to 2029 from the previous schedule of contract expiration in 2024.
And the deal could be extended further, until 2034.
The tenure of the remaining block 12 (Bibiyana) will also expire in 2034.