Chevron's hydrocarbon hunt zone in Bangladesh extended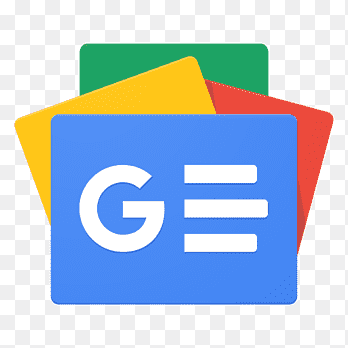 For all latest news, follow The Financial Express Google News channel.
American oil super-major Chevron gets the go-ahead to conduct hydrocarbon exploration in a 60-square-kilometer 'flank' area outside its existing contract zone, as Bangladesh needs fresh gas strike to cut import.
Officials say the government has approved 'in principle' the US oil-and-gas- exploration firm's bid for extending its foothold on the sector.
The approval from the energy and mineral resources division (EMRD) under the Ministry of Power, Energy and Mineral Resources (MPEMR) paves the way for Chevron to go for drilling additional exploratory wells in the flanks located to the north of the country's largest producing Bibiyana gas field in gas-rich northeastern region, a senior Petrobangla official told the FE Tuesday.
The state-run Petrobangla and the Chevron management will have to ink a supplementary agreement to the existing production-sharing contract (PSC) to legitimize Chevron's drilling in new area.
The US company eyes some additional gas reserves located adjacent to the producing Bibiyana gas field.
Professor Badrul Imam of Geology Department of Dhaka University believes that allowing Chevron to drill in additional areas will be fiscally profitable if it finds new gas, given the current context of importing expensive liquefied natural gas (LNG) from international market.
Bangladesh is paying Chevron less than US$3.0 per Mcf (1,000 cubic feet) for the gas extracted from the Bibiyana field.
"But the country is currently importing LNG at around $10 per MMBTU (million British thermal unit) from long-term suppliers and at $20 per MMBTU from spot suppliers," he notes.
Chevron plans to carry out drilling of several wells in new areas to increase natural gas production.
The Bibiyana onshore gas filed, located under block 12 in Habiganj district of Sylhet division, produces around 1,187 million cubic feet per day (mmcfd) of gas, which accounts for around half the total output from local gas fields.
The country's overall natural gas output was around 2,826 mmcfd as on February 15, 2022, of which local gas fields, including Bibiyana, produced around 2,268 mmcfd and the remaining 558 mmcfd came as re-gasified LNG (R-LNG), according to Petrobangla statistics.
Chevron Bangladesh is currently the largest producer of natural gas in Bangladesh with its output of around 1,359 mmcfd from three of its onshore fields-Bibiyana, Jalalabad and Moulavi Bazar. The fields are located in blocks 12, 13 and 14 respectively.
Chevron signed PSC in November 2004 with Bangladesh's state energy agency Petrobangla and the government to explore gas in Bibiyana field.
It started supplying natural gas commercially from the Bibiyana turf in March, 2007 with an initial production capacity of 250 mmcfd after an initial investment of $200 million.
The firm's output was increased to around 900 mmcfd from October 2014 and raised further to around 1,200 mmcfd from March 2015.
Chevron Bangladesh is currently getting around US$2.76 per Mcf from Petrobangla for its gas from the Bibiyana field.
Discovered in 1998, the Bibiyana field was initially estimated to have 2.40 trillion cubic feet (Tcf) of proven recoverable gas.
But follow-up studies and development of this field have confirmed that the field is much larger than the initial assessment and with the latest estimation of 2015 Bibiyana's reserves stand around 7.0 Tcf.
Sources say before seeking additional flank area Chevron had carried out an 'exploration study' in 11 onshore blocks, fully or partially, to delineate new hydrocarbon prospects and help augment the country's overall natural gas output.
Among the blocks 1, 2A, 2B, 3A, 3B, 8, 9, 11, 12, 13 and 14, which were studied by Chevron, few are still vacant, or unexplored, some owned by state-run Bangladesh Gas Fields Company Ltd (BGFCL) and some owned by Sylhet Gas Fields Ltd (SGFL) and the remaining are Chevron's.
During the study, Chevron attained access to relevant data and carried out study in reservoir 'stratography', and unconventional reservoir 'facies,' said sources.
It also aims to further conduct study in the 'relinquished areas,' in all the three of its blocks, which it surrendered to Petrobangla earlier seeing 'poor' prospects there.
Petrobangla has already extended the PSC tenure for Jalalabad, Moulavi Bazar and Bibiyana gas fields of Chevron by five years each with a provision of extending it by five more years to boost exploration.
The PSC tenure of Jalalabad and Moulavi Bazar gas field under block 13 and 14 has been extended by five years to 2029 from the previous schedule of contract expiration in 2024.
And the deal could be extended further, until 2034.
The tenure of the remaining block 12 (Bibiyana) will also expire in 2034.
They said Petrobangla extended the PSC tenures of the Chevron's blocks as the US oil major decided to stay in the country in October 2017 by cancelling its previous decision to leave the country selling off its stakes to a third party.
"Chevron then also assured the government of investing around US$400 million afresh in oil and gas exploration and development," says one official.
It also then had planned to build two compression stations at Bibiyana and Jalalabad gas fields respectively to ramp up gas output from the country's northeastern region.